Bike & Build is partnering with Social Justice Tours to host our New York City Community Ride. Since 2016, Social Justice Tours has been providing walking tours focused on local social justice issues at the neighborhood level in NYC.
On this ride, participants will experience a hybrid tour that combines three of SJT's walking tours.
The first part of the ride will look at the history of development and gentrification in downtown Brooklyn and how public policy reshaped this neighborhood.
The second part of the tour will be in Williamsburg and look into the historical roots of gentrification along with the legislative landscape of the affordable housing fight locally.
Our third tour, in the Lower East Side will focus on tenant organizing and the history of rent strikes (along with highlighting the women who led them) in the Lower East Side.
Between the three tours we will cover the organizations that exist in NYC working for housing justice, the public policy that advocates are fighting, and the ways to self organize with neighbors. Between organizations, legislative action and community organizing, the tour will cover the full spectrum of social change, while giving a significant amount of information on the history and dynamics of housing and gentrification in NYC neighborhoods.
Michael Higgins Jr. is a community organizer now working at the Brooklyn Movement Center. He first started organizing as a member with Families United for Racial and Economic Equality (FUREE) with its Accountable Development Campaign, which is the basis for much of the content of the Gentrification in Downtown Brooklyn tour. Michael's interests include language learning, curriculum development and political education.
Dan Kaminsky was born and raised in Brooklyn. Dan started giving tours as a day job to help get through school and pay rent. While doing so, he began to dream up a project to run tours about the issues of which he cared most deeply. which led to Social Justice Tours (SJT). Along with being the Founder of SJT, he works in local politics.
Lucy Piccochi is an ardent explorer of history, art, philosophy, politics and the places where all these intersect. She combines it all into her job as an educator at the Tenement Museum, the free public tours of art she leads at the Brooklyn Museum, and walking the storied streets of Manhattan with Social Justice Tours, as well as in her own art and musings. She's been living in Brooklyn for 10 years, in collective houses big and small, and enjoys giving her time and art to lots of rad organizations such as Bushwick City Farm community garden and the 4th Street Food Co-op.
Grab a helmet and a bike, we are going for a ride! On this ride, you can bring your own bike (BYOB) or use the local bike share system.
Need Equipment? Contact us at [email protected]!
COVID Protocol: Bike & Build will ensure that all Community Ride participants, leaders, and organizational partners follow updated CDC guidelines to mitigate the risk of contracting and/or spreading COVID-19. We will continue to monitor the pandemic and provide up to date details for all of our participants and partners.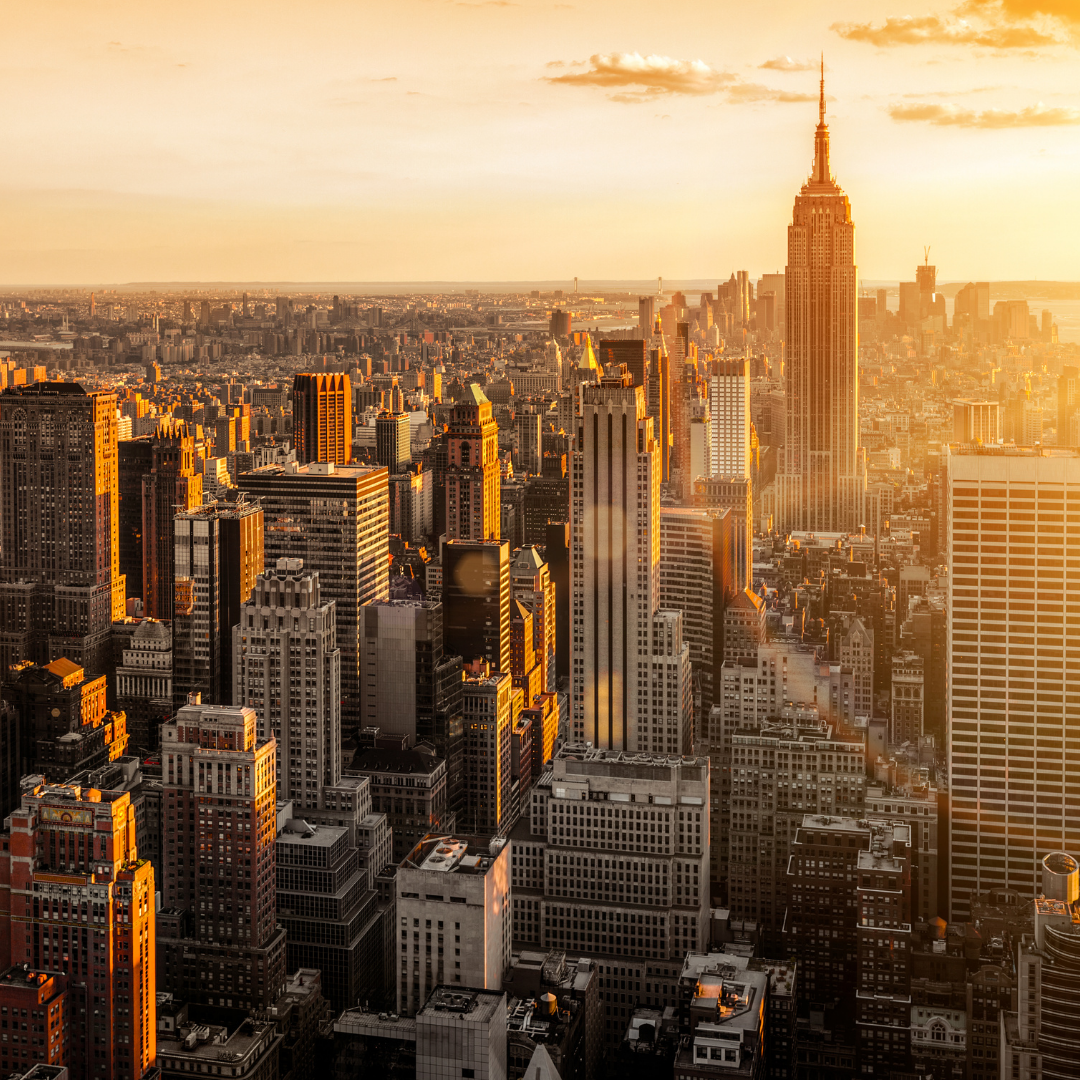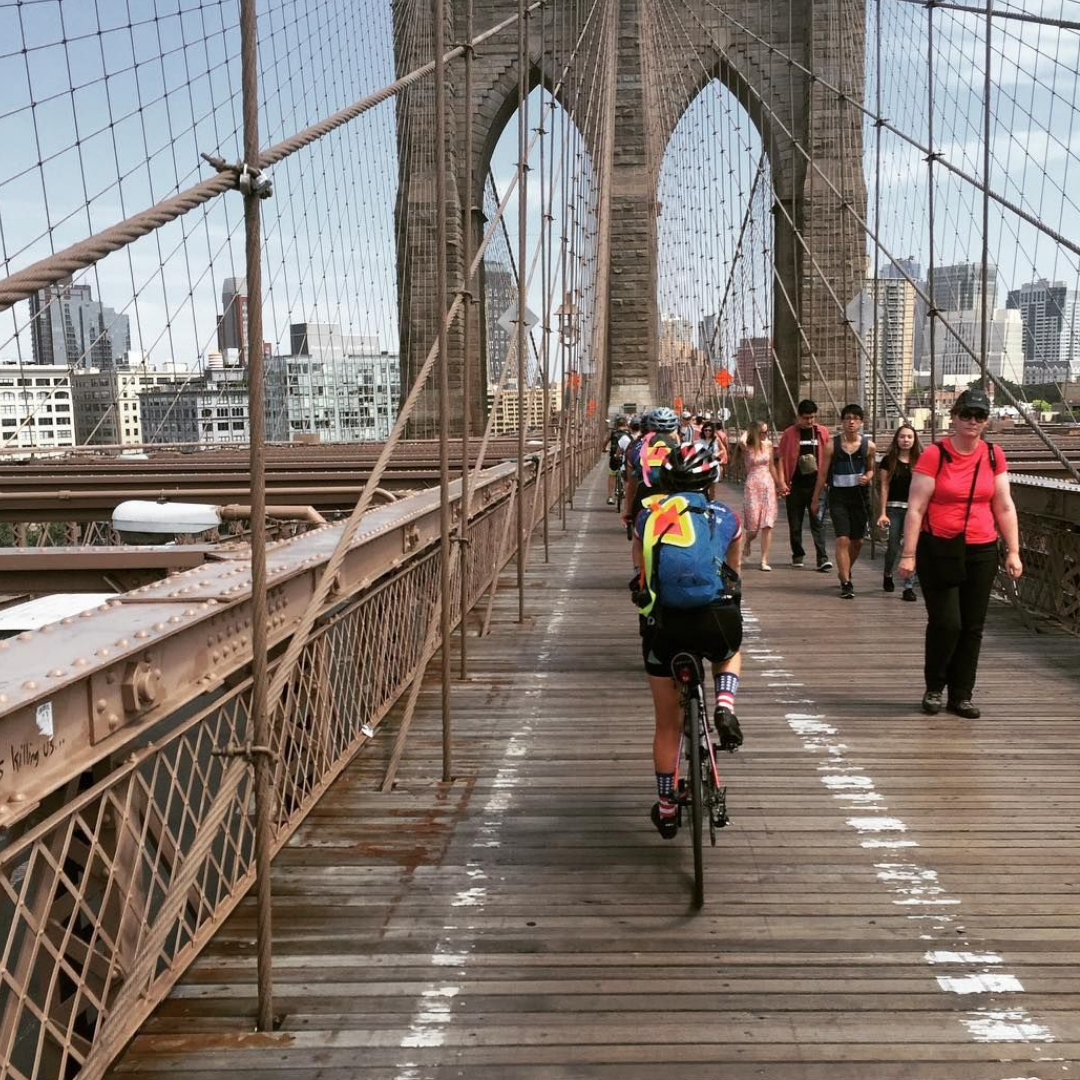 10 AM: Group meets for daily "Route Meeting" at Grand Army Plaza in Brooklyn to review the day, a general route overview, and safety protocols for the ride.
10:45 – 11:15 AM: Ride 2-3 miles to Downtown Brooklyn
11:15 – 12:45 PM: Do Downtown Brooklyn Gentrification Tour
12:45 PM – 1:15 PM:  Ride 3 miles to Williamsburg for Lunch
1:15 – 2:00 PM: Eat
2:00PM –  3:30 PM: Williamsburg gentrification tour
3:30PM – 4:00 PM: Ride 2-3 miles to the Lower East Side
4:00PM – 5:30 PM: Lower East Side Tenant Organizing Tour
5:30 – 6:00 PM: Final Debrief, next steps and goodbyes!