Maximizing the safety of our riders is the most important thing we do at Bike & Build.
We maintain active dialogue with cycling advocacy groups, touring companies, and the League of American Bicyclists; this helps us continually refine our safety policies and orientations for riders. We take safety extremely seriously; we employ multiple proactive measures to minimize risks to our riders. However, cycling is an inherently dangerous activity, and Bike & Build has experienced four fatalities in previous years. Learn more about Paige, Christina, Patrick, and Anne.
Needless to say, we take safety very seriously at Bike & Build. In a nutshell, our protocol includes:
Pre-Ride Safety Requirements
If you've explored what to expect on a Bike & Build trip, you've probably gathered that we're adamant about pre-ride requirements. Preparation is crucial for a trip like this one—especially when it comes to safety.
In addition, riders are required to complete the following safety prerequisites:
In addition to extensive pre-ride requirements, Bike & Build is dedicated to on-the-road safety as well. We do all that we can to proactively mitigate the inherent danger that impaired and distracted driving pose to cyclists.
Pre-summer, we reach out to media outlets and police departments to recruit community support and increase awareness that our cyclists will be on local roads. Additionally, every time Bike & Build crosses into a new state, our Trip Leaders review the state's cycling laws with our riders.
In 2017, we began leaving behind socks with distracted driving awareness messaging at all of the hosts with which we stay. The socks come with literature explaining why this campaign is important, and how to be involved in spreading the message: #DontDriveDistracted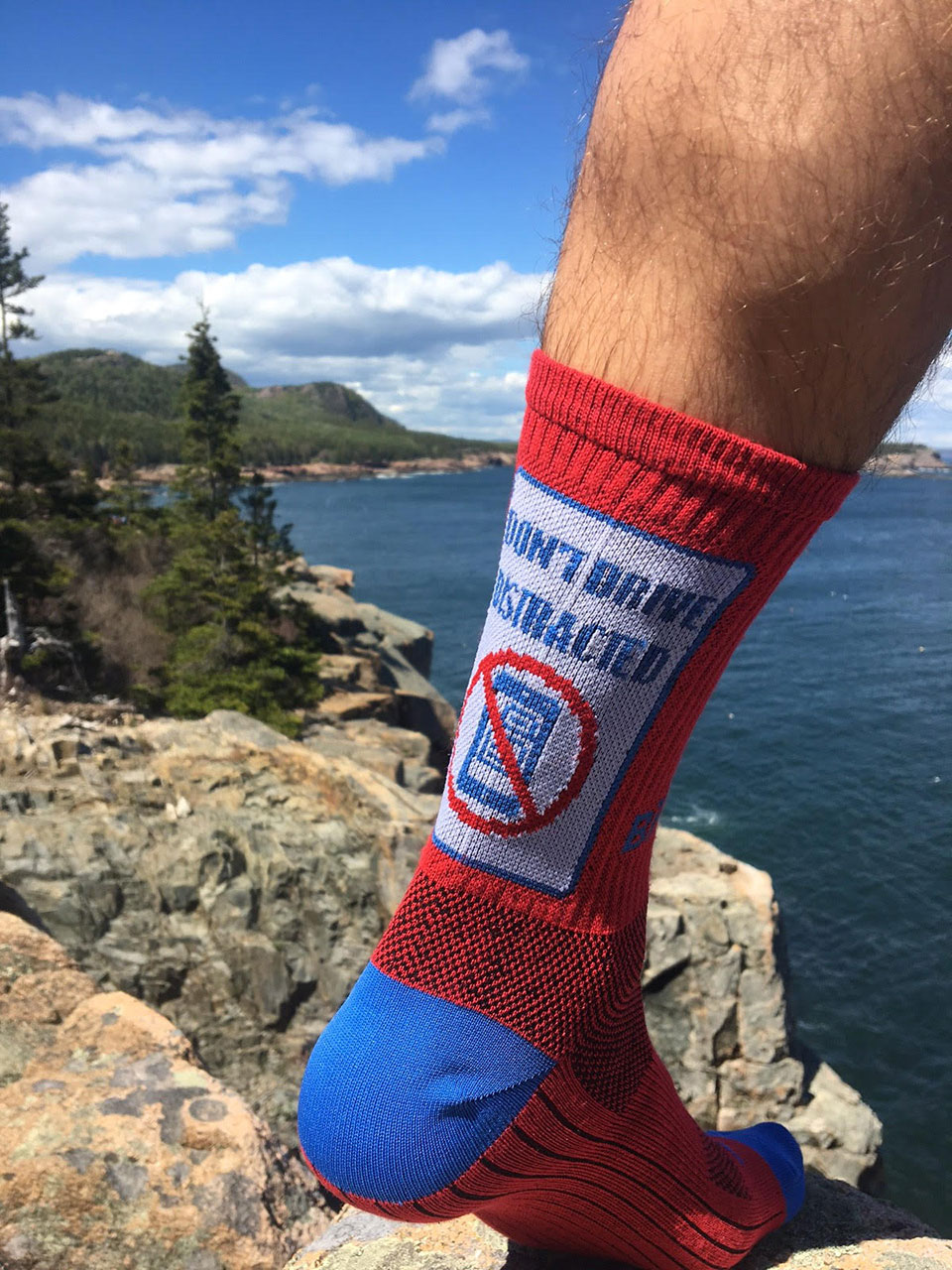 Some of the other specific precautions that we follow are: