How Can You Bike & Build?
Bike & Build organizes a variety of on and off the bike experiences to give young adults opportunities to become engaged in the affordable housing cause.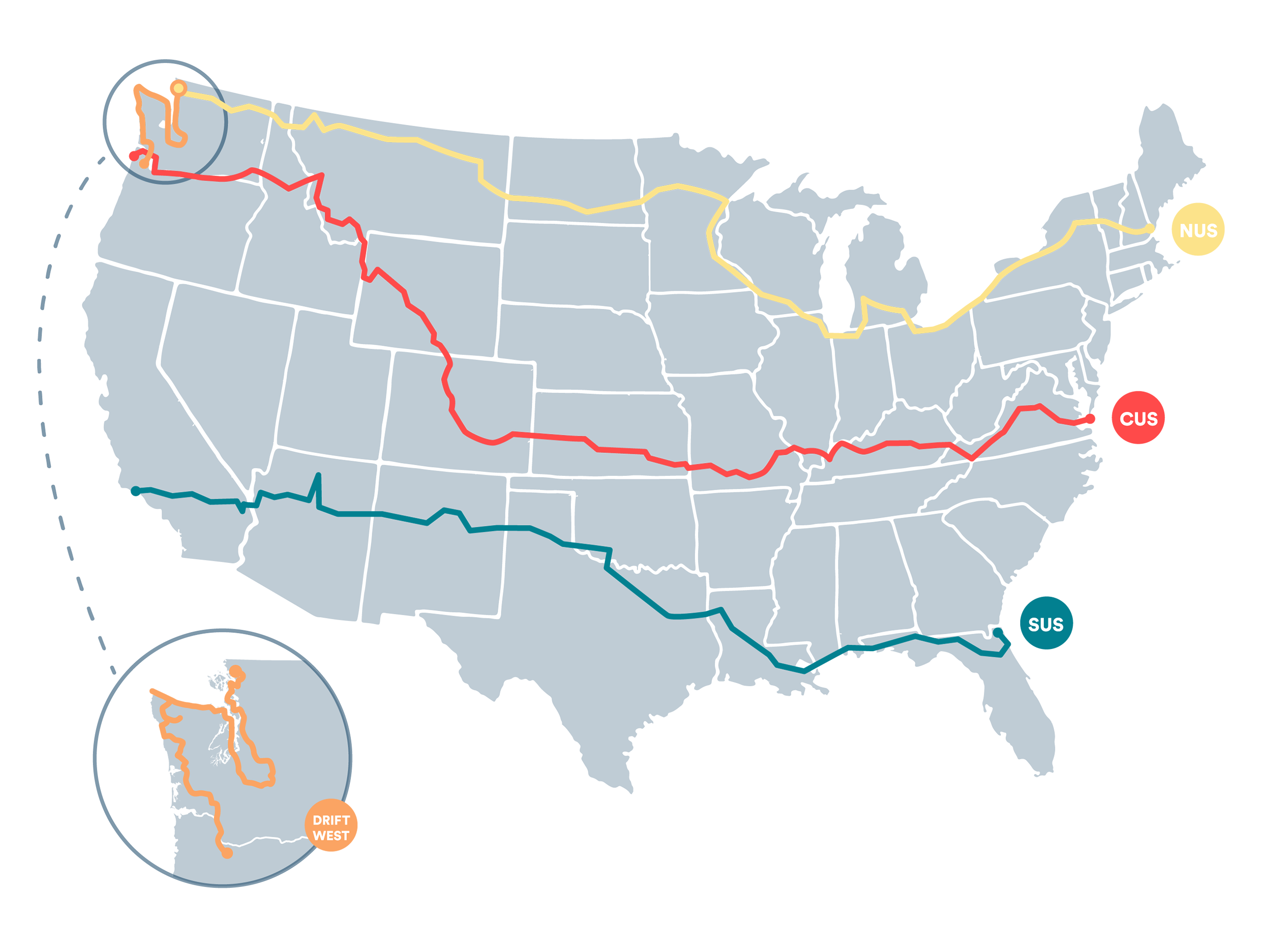 bike Community Ride: Denver Metro Area, CO
bike Community Ride: Seattle, WA
bike Community Ride: Twin Cities, MN
bike Community Ride: Chicago, IL
bike Community Ride: Atlanta, GA
bike Community Ride: Bay Area, California
bike Community Ride: Portland, OR
bike Community Ride: Knoxville, TN
bike Community Ride: New York, NY
bike Community Ride: Washington D.C.
bike Community Ride: Providence, RI
Rider applications are open! We will enroll riders on a first come, first served basis until our trips are full.
We accept any rider between the ages of 18 through 26 at the start of the summer.
Leader applications for cross-country and regional trips are open until October 1st!
Bike & Build Trip Leaders are the glue that holds teams together. The role is extremely rewarding but demanding. We rely on exceptional young adults with strong peer leadership qualities for these positions.
If you are also interested and eligible to be a rider, you can make note of that in your application. Applying to be a leader in no way affects your odds in securing a rider position. If you are not selected as a leader, whatever rider position you are assigned is reserved.
Bike & Build accepts leader applications from individuals ages of 18 through 29.
"I loved having conversations with my coworkers and townspeople about affordable housing, costs of living, and how they grew up. You can learn so much about people who may have different beliefs than you do in a very positive and educational way.

Eliza Lawrence

VAAP'20
I'm Interested!
Sign up to learn more about Bike & Build experiences and to connect with our team. If you are ready to apply, check out our application page!
We embrace and encourage our employees', riders', and board members' differences in age, color, disability, ethnicity, family or marital status, gender identity or expression, language, national origin, physical and mental ability, political affiliation, race, religion, sexual orientation, socioeconomic status, veteran status, and other characteristics such as personality and personal interests that make our employees, teams, and organization unique.