Carrying Out Our Mission Every Day
The Bike & Build office structure is unique. Founded in trust, honesty, and communication, the office dynamic parallels the culture codes we foster in our leadership teams. Our team perpetuates the Bike & Build mission by using an approach to empower young adults giving staff the leeway to be creative and guidance to impact success.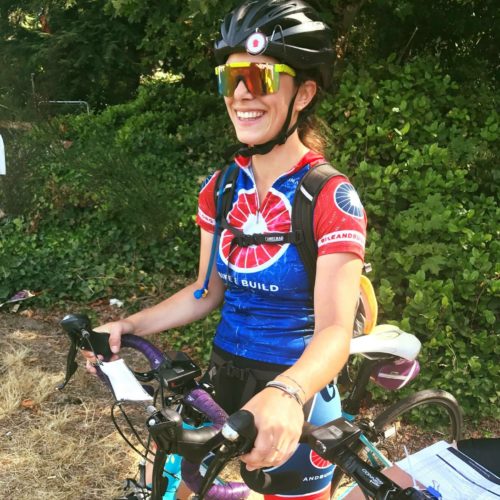 Pronouns: she, her, hers
Lily is the point person for all things outreach at Bike & Build. From alumni engagement to the Scholarship Program to social media to recruitment, Lily works to broaden the influence both within the rider and alumni community. She also organizes B&B's Alumni Council, Grant Program, and Special Alumni Events. Lily handles some of Bike & Build's most essential functions, including general bookkeeping, managing donations, responding to donor and rider questions, among many other projects.
Lily is an alumnae of South Carolina to Santa Cruz 2015 & Drift West 2017, and she previously served as the Office Coordinator.
Favorite B&B memory?
"Crying tears of joy when I saw the Rocky Mountains for the first time. Followed by finding the best burrito of my life in New Mexico with my lovely teammate."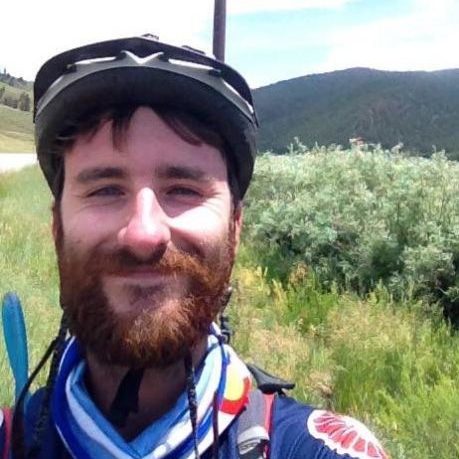 Pronouns: he, him, his
Erik jumped on as staff in the spring of 2017 after riding on NC2SD'15 and leading C2C'16, CD'17, and DW'17. As a Program Director he helps bring the trips to life by orchestrating the details that put riders' rubber on the road. Like a maestro he conducts a variety of moving parts from selling vintage jerseys to managing the van and trailer fleet to overseeing route logistics and participant management.
Outside of Bike & Build Erik's really, really into bikes and bike touring; he'll nerd out for hours over wheel size and bike geometry. He also makes pots at the Clay Studio here in Philly, and chances are you'll find him tinkering with a bike or throwing some mugs if he's not in the office.
Favorite B&B memory?
"I found a pile of hundreds of mismatched roller skates in the basement of a 1930s-era auditorium in Nebraska, then immediately plugged in some speakers to glide to 'Into the Groove' by Madonna. My team spent hours skating the evening away."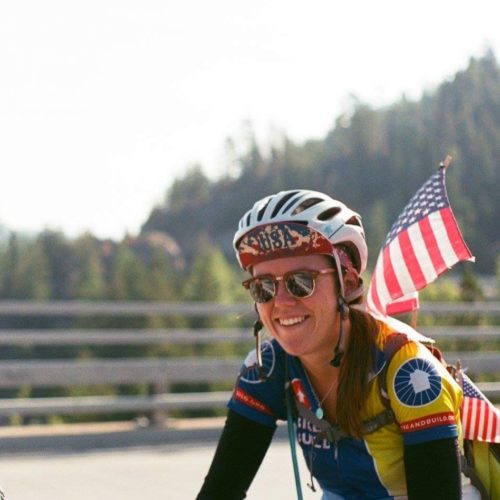 Pronouns: she/her/hers
After leading NUS'17, Casey joined Bike & Build HQ right as our 2018 teams hit the road in May. Casey spent two years with AmeriCorps NCCC, several years with Habitat for Humanity, and has background in nonprofit management. Casey originally joined Bike & Build as a Program Director but made the switch over to operations and development in 2019. She handles everything from the budget and finances to fundraising campaigns and corporate sponsorships.
Favorite B&B memory?
"Waking up before the sun to ride Going to the Sun road in Glacier National Park. We kept leapfrogging a woman doing a solo cross country tour while we rode up, shared laughs and Oreos, then enjoyed the phenomenal views, swimming holes and ice cream on the way down."
Board of Directors
The Bike & Build Board of Directors meets remotely once per month, with an in-person retreat every April. The Board supports the work through mission-based leadership and strategic governance.
We embrace and encourage our employees', riders', and board members' differences in age, color, disability, ethnicity, family or marital status, gender identity or expression, language, national origin, physical and mental ability, political affiliation, race, religion, sexual orientation, socioeconomic status, veteran status, and other characteristics such as personality and personal interests that make our employees, teams, and organization unique.