The Bike & Build routes offer riders a wide variety of options. From regionalized routes to cross-country excursions, every rider will get the chance to experience some of the finest views in the nation.
Due to continued uncertainty regarding COVID-19 mitigation, Bike & Build will not be organizing cross-country and regional trips in 2021. Explore our routes below and sign up to be the first to hear about 2022 cycling trips!
I'm Interested!
Sign up to learn more about Bike & Build experiences and to connect with our team. If you are ready to apply, check out our application page!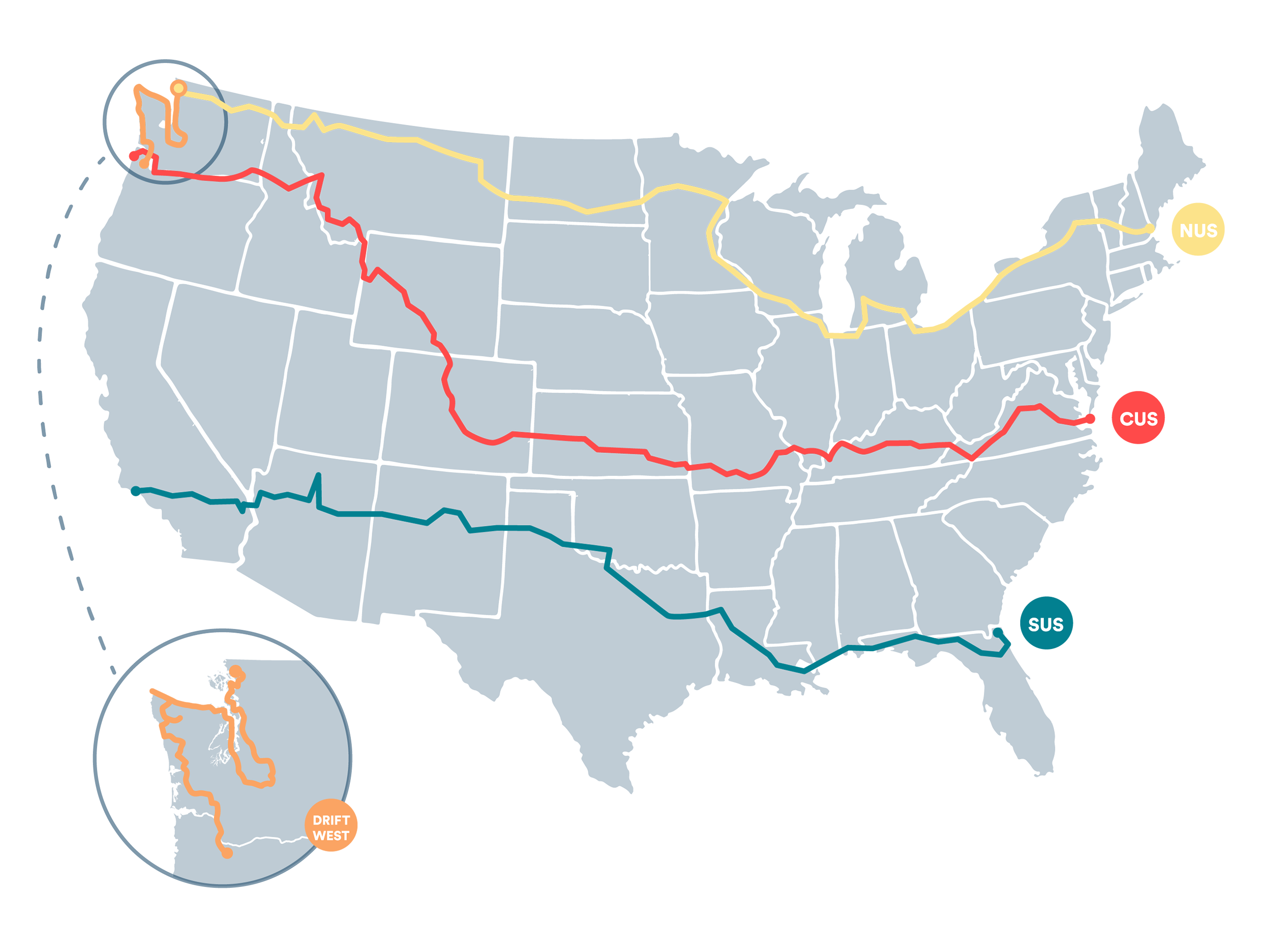 [ route-name = "NUS"; route-hash = "nus"; route-color = "#FCE394"; ]
[ route-name = "CUS"; route-hash = "cus"; route-color = "#fe4648"; ]
[ route-name = "SUS"; route-hash = "sus"; route-color = "#02808f"; ]
[ route-name = "DW"; route-hash = "dw"; route-color = "#fea465"; ]