Diversity, Equity, and Inclusion
Although we are proud of what Bike & Build has accomplished over the last 18 years, it is essential for us to acknowledge both our successes and failures. In terms of successes, we have engaged over 3,800 young adults in the Affordable Housing cause through 125 cross country and regional cycling trips, granted $6.2 million to affordable housing organizations across the US, and built strong relationships in communities around the country who have supported us in both tangible and intangible ways.
So that we can take active steps toward implementing change that addresses our organizational challenges, we must take a harder look at our failures: Historically, our ridership, staff, and board have been predominantly white; we rely on predominantly white, Christian-based institutions to host our teams on the road; and we have taken a relatively singular approach to address the affordable housing cause. Participants of marginalized races, genders, social economic backgrounds and sexual orientations have at times held the burden of addressing matters of diversity, equity, and inclusion, rather than the organization itself. We recognize that there is room for significant growth in creating a more justice oriented Bike & Build experience to:
Build a stronger understanding of the multi-faceted cause that we pedal for 

Welcome a more diverse ridership in a supportive, inclusive way

Expand the types of organizations and groups we partner with on the road
We are committed to taking on the work that is necessary to enhance Bike & Build's approach to our work with new perspectives that support all involved more equitably. We want this work to be done at every level of Bike & Build, so that the organization reflects the people most impacted by the complex and intersectional issue of affordable housing including people of color, people with disabilities and other underserved groups.
We have included Phase I and Phase II of our action plan below for moving the organization forward to be more diverse, equitable, and inclusive. Phase 1 provides an outline of our steps towards improvement. Phase 2 includes metrics to measure our growth forward. This necessary work for Bike & Build will not happen overnight, and it is an ongoing iterative practice of reflection and action. Our goals may shift as we learn and grow, and this page will exist as a living document of our progress and changes to our action steps.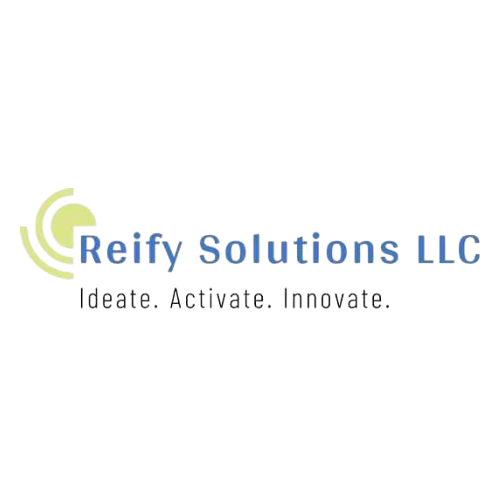 Partnering with Experts
In order to implement organizational, programmatic, and institutional change with Bike & Build, we have partnered with Reify Solutions, Diversity, Equity, and Inclusion (DEI) consultants, to assist us in the ongoing effort to be an equitable organization.
We will be using 360 surveys, focus groups, and coaching to create benchmarks and accountability metrics to support the holistic DEI initiatives within the organization.
Check out the Build Equity: Benchmark Report which aims to capture the current state of diversity, equity, and inclusion at Bike & Build. 
Benchmark Report
Diversity

Engaging with individuals from various identities including race, ethnicity, gender identity, socioeconomic status, sexual orientation and geographic location.
Equity
The redistribution and restoration of power, resources, and opportunities to historically marginalized communities.
Inclusion
Providing access to resources, opportunities, and power to all individuals, while feeling their identities and perspectives are valued.
Baseline
A starting point which represents the standard that is used to measure the performance of the project.
Engagement
Includes knowledge and understanding, attending meetings, direct service, etc. 
Belonging
Feeling accepted, welcomed, valued, and connected to a supportive community. 
Programming Vision: We are an inclusive destination for young adults of varying identities to foster community engagement and personal growth through affordable housing programming.
Objective 1: Our programming promotes individual growth and community engagement.
Key Results:
– Establish a baseline to measure the extent to which 2021 VAAP participants reflect on how their social identities connect to oppression, power, and privilege.
– Establish a baseline to measure 2021 Community Ride participants' levels of engagement in their local communities.
Objective 2: Our programming facilitates community for people from a range of identities.
Key Results:
– Establish baseline sense of belonging for VAAP and Community Rides participants in our 2021 program year
– Quantify differences in sense of belonging for participants of different backgrounds (e.g., across race/ethnicity, gender, and socioeconomic status) in 2021.
Objective 3: Our programming deepens participants' engagement with affordable housing.
Key Results:
– Establish a baseline of levels of competence that 2021 VAAP participants feel in engaging in discussions around affordable housing with peers.
– Establish a baseline for 2021 participants' level of understanding of the broader systemic landscape of Affordable Housing.
Operations Vision: Bike & Build is an organization that prioritizes diversity within its staff, board of directors, volunteers, and participants, and aims to provide transparency in all operations.
Objective 1: Our Board of Directors will come from diverse backgrounds and identities, representing many of the communities we serve and engage with.
Key Results:
– Learn current metrics and develop a baseline for growth by the end of 2021. Foster relationships with current and potential partners (overlap with marketing & recruitment partnerships) from which to recruit board members
– By 2024, Bike & Build's board of directors will consist of 70% diverse individuals
Objective 2: Bike & Build will hire seasonal employees, staff, and part time employees from diverse backgrounds and identities.
Key Results:
– Create metrics and goals for current demographics of Bike & Build full time staff and seasonal employees
– By end of 2021, develop hiring process to use for 2022 leader hiring. Leaders hired for 2022 programming will be 10% more diverse than our baseline
Objective 3: Bike & Build will report annual progress on Diversity, Equity, and Inclusion goals and work, providing transparency to our participants, alumni, donors, and partners
Key Results:
– Bike & Build will continue to update our website, creating quarterly reports on our DEI page to provide updates on our efforts
– Starting in 2022, Bike & Build's Annual Report will contain a written update on our Diversity, Equity, and Inclusion progress as it relates to our goals
Development Vision: Bike & Build raises funds to support affordable housing advocacy and civic engagement through a network of funders that represent the communities we serve and engage with.
Objective 1: Bike & Build provides multiple avenues for people of all income levels to support the organization
– Analyze past 3 years of donors to understand Bike & Build's donor base in terms of demographics, gift amounts, and giving patterns
– By the end of 2021, add new ways for individuals to support B&B including in kind donations, planned giving, and events
Marketing & Recruitment Vision: Bike & Build recruits individuals from diverse backgrounds through strategic partnerships, inclusive marketing, and financial equity to build a holistic program experience.
Objective 1: Bike & Build will form partnerships with organizations that serve individuals historically underrepresented in the Bike & Build community.
Key Results:
– Develop 3-5 partnership models by 2021 by performing discovery calls with potential partners.
– Create metrics and goals for partners based on partnership models by 2022. Confirmed and working partnerships by 2023.
Object 2: Bike & Build will invest in recruitment efforts outside of word-of-mouth marketing to tap into new audiences and demographics
Key Result:
– For 2022 programming, 50% of applicant pool will come from outside of word of mouth sources
– For 2023 programming, 60% of applicant pool will come from outside word of mouth marketing
Objective 3: Bike & Build will adopt inclusive marketing strategies to embrace the communities we serve and interact with throughout our programming.
Key Result:
– Perform internal audit of marketing materials by 2021 to be completed by external group with experience in inclusive marketing
– Develop guidelines for inclusive marketing practices based on audit & other recommendations by 2022
– Perform review by advisory board or group of diverse stakeholders of marketing materials quarterly to ensure consistency and accountability to inclusivity practices by 2023
Objective 4: Bike & Build will leverage financial assistance funds to support underrepresented riders and First-Generation and/or Low Income individuals to participate in our programs.
Key Result:
– 10 participants of 2022 programming are supported by financial aid
– 15 participants of 2023 programming are supported by financial aid
Programming

Design and implement new mission-aligned program offerings that lower financial and cultural barriers which have historically excluded individuals from marginalized communities from our traditional offerings

Implement changes in our traditional program offerings to reflect organizational values surrounding diversity, equity, and inclusion
Diversify partners and hosts and ensure our core values of inclusivity and acceptance are shared with, not simply tolerated by, our hosts and partner organizations
Broaden the scope of the pre-trip and on-the-road Affordable Housing Curriculum to incorporate resources related to privilege, white supremacy, white saviorism, and anti-racism
Revise leader hiring practice to be actively non-discriminatory by:

Train Trip Leaders in facilitation skills to address intra-team dynamics regarding race, gender, and socioeconomic background. As well as, ensure leaders provide a level of support and mentorship needed for training and pre-trip support
Provide support and resources to all participants to continually build an inclusive culture across all trips
Marketing & Recruitment
Broaden our outreach strategies in order to reach a more diverse audience


Build partnerships with historically black colleges and universities and minority young adult groups
Increase outreach to diverse audiences through dedicated recruitment platforms (i.e. Handshake)

Decrease our reliance on "word of mouth" marketing in order to tap into new audiences and demographics
Revise marketing materials, application materials, and web pages to acknowledge and change coded language and imagery that perpetuates exclusivity
Leverage scholarship program to support underrepresented riders and FGLI (first-generation and/or low income) students to participate in our program.
Operations
Board of Directors
Complete DEI trainings with full board & staff facilitated by Reify Solutions and Comprise DEI
Work to diversify our board members through consistent and targeted outreach and relationship development with potential recruits
Actively recruit candidates with diversity in mind
Increase transparency of the demographic makeup of our Board and Staff through edits to our website (i.e. sharing photos, pronouns, etc.)
Hiring Process
Create hiring process that values and prioritizes diverse candidates

When staff positions are available (FT, Part time, Seasonal) work to recruit candidates from diverse backgrounds
Funding
We are unsure of what sorts of DEI goals Bike & Build should have in regards to funding, but would like to infuse our DEI initiatives into all aspects of our organization and that includes funding and fundraising in a variety of ways.