From press releases to local stories to on-the-road interviews, this is your place for all things Bike & Build news from around the country.
This message is only visible to admins.
Problem displaying Facebook posts. Backup cache in use.
Click to show error
Error: The user must be an administrator, editor, or moderator of the page in order to impersonate it. If the page business requires Two Factor Authentication, the user also needs to enable Two Factor Authentication. Type: OAuthException
February 5th, 2020 – Philadelphia, PA
Bike & Build Receives Positive Payload Grant
Bike & Build has been selected as a recipient of the Positive Payload Program, as a non-profit organization who relies on trucks and vans to better our community. We're so thankful for this donation from American Trucks, which will allow us to keep our support vehicles in tip top shape.
Bike & Build joins non-profit organizations around the country utilizing trucks to impact communities in positive ways. More info on the American Trucks Positive Payload Program can be found here.
Oct. 17th, 2019 – Newburgh, NY
Local Woman Biking Cross Country Building Houses
Kara Mariani is looking to build homes, and for the next seven months, she will be training for the ride of a lifetime.
"I just believe we are going to make a difference wherever we are and the people there are going to benefit from it," said Mariani, a Bike and Build participant. "I also just want to be a part of something bigger than myself."
Mariani, 25, will participate in Bike and Build's cross-country bike ride from Florida to California.
"I'm most nervous about the 100-mile days, and that could be uphill or in treacherous weather," Mariani said.
She starts training for her more than-2,000-mile ride this week at Planet Fitness in Newburgh. The purpose of the ride is to raise money and awareness about the country's affordable housing crisis and build houses along the way…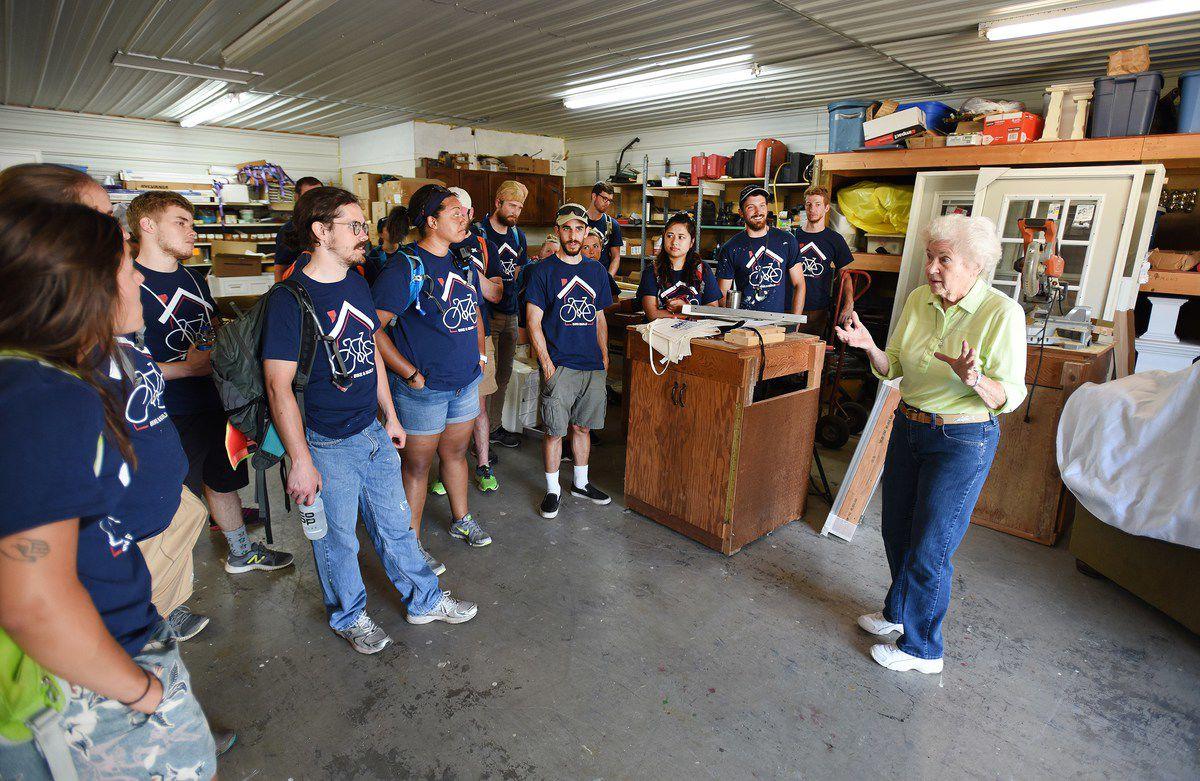 June 20, 2019 – Owensboro, KY
Bike & Build: Cyclists advocate for affordable housing, lend a hand at Local Habitat
Thirty-one bicyclists who are pedaling from Virginia to Oregon stopped in Daviess County on Wednesday to help Habitat for Humanity of Owensboro-Daviess County.
Bike & Build is a national nonprofit that advocates for affordable housing.
"A home is affordable if payments plus taxes and basic utilities do not exceed 30% of a household's gross income," according to the organization's website…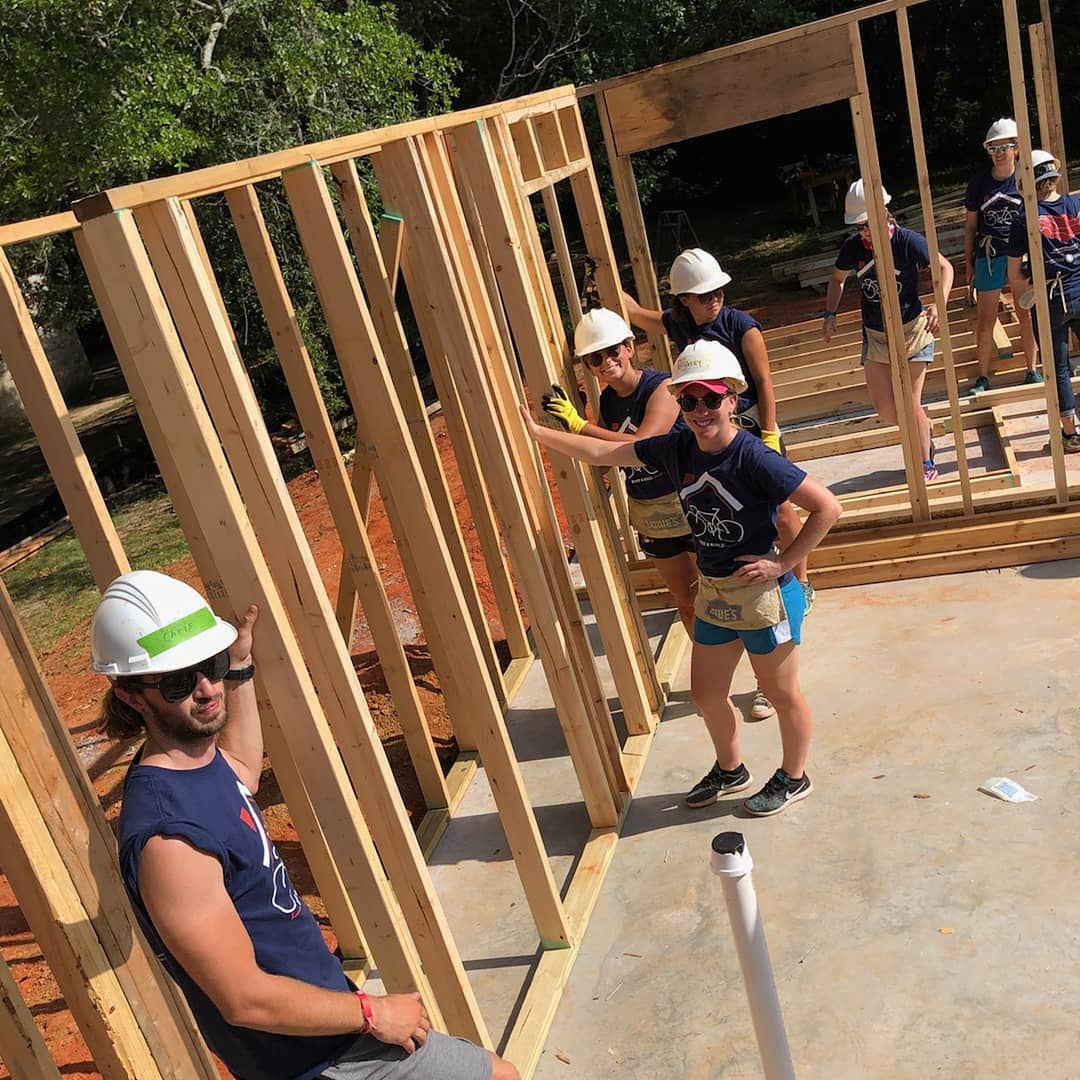 June 18, 2019 – Amarillo, TX
'Bike and Build' stops in Amarillo to help Habitat for Humanity
A cycling group is traveling across the country to raise money and awareness for affordable housing.
Today,  members of the Philadelphia group "Bike and Build" made a stop at Amarillo Habitat for Humanity to help build their 113th home.
Each bike-and-build group raises money that they distribute to the people they help along their route…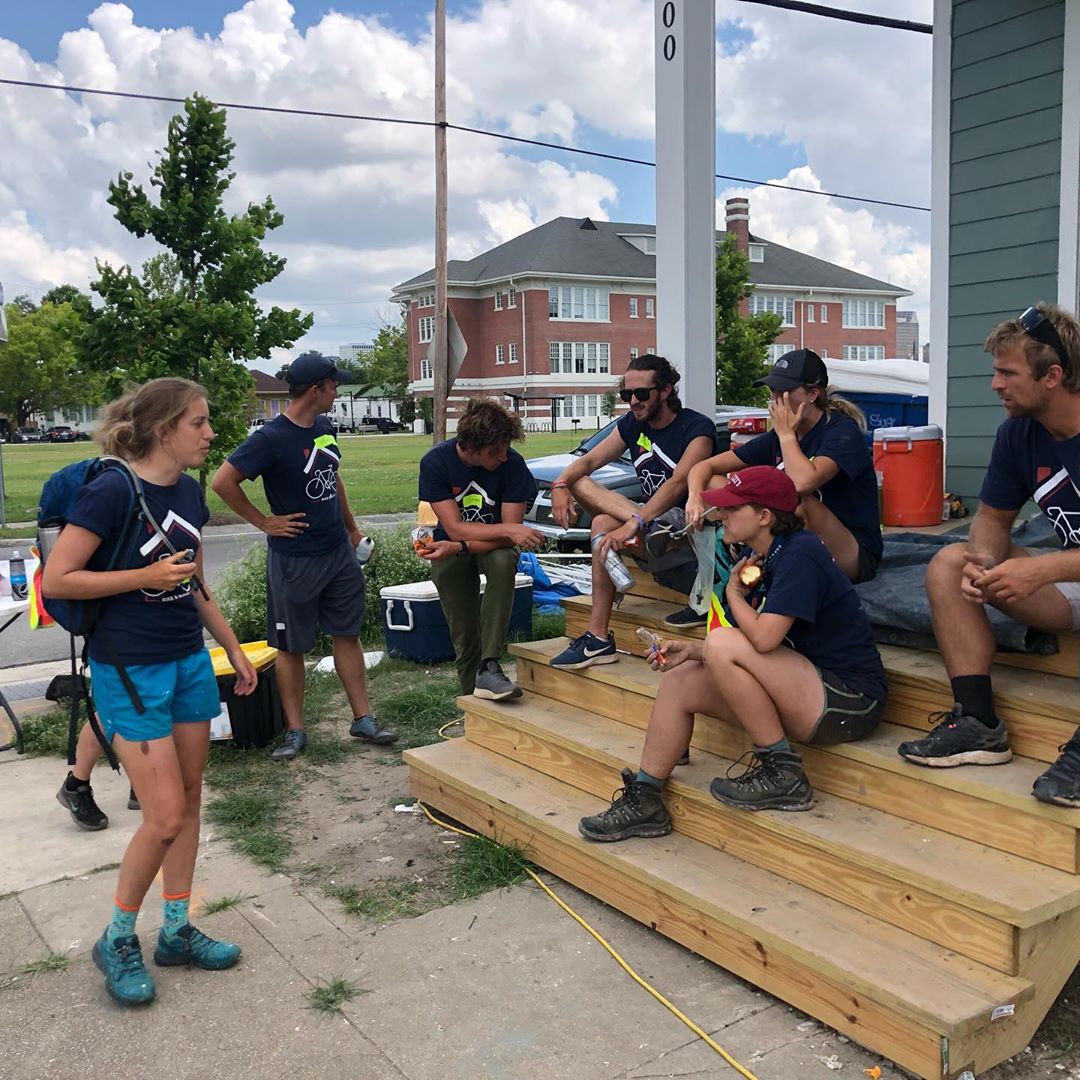 June 13, 2019 – Lawton, OK
Group biking from Florida to California stops in Lawton
A group of people who are biking from Florida to California is staying the night in Lawton on Thursday. They're with an organization called Bike and Build which pedals across the country to raise money and awareness for the affordable housing cause.
They started pedaling their way across the southern part of the United States back in late May…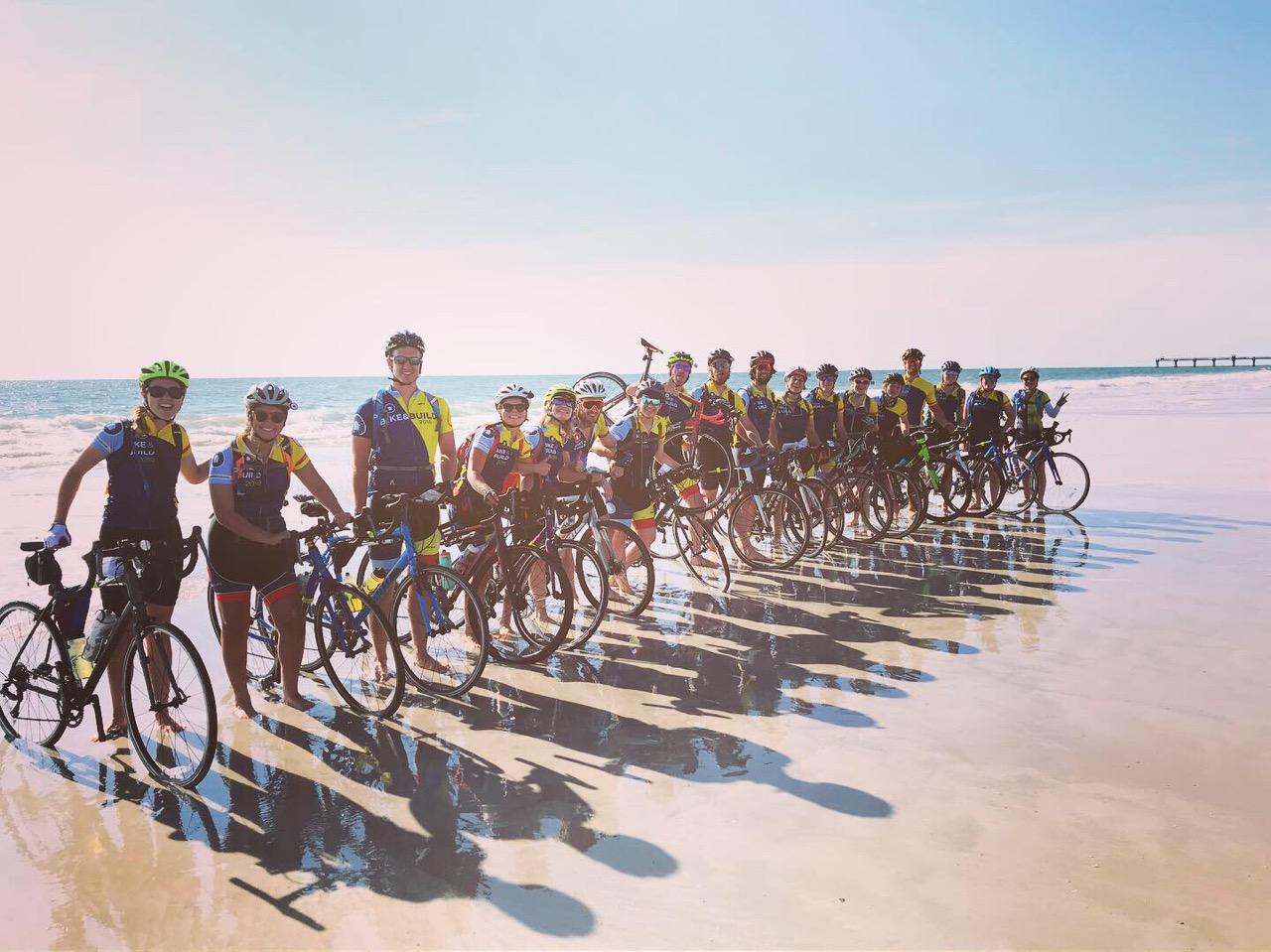 Bike and Build pedals through East Texas en route to California
The journey of a lifetime rolled through East Texas on Thursday. A group of cyclists with Bike and Build are traveling from Jacksonville, Florida to Santa Cruz, California in an effort to raise awareness for affordable housing.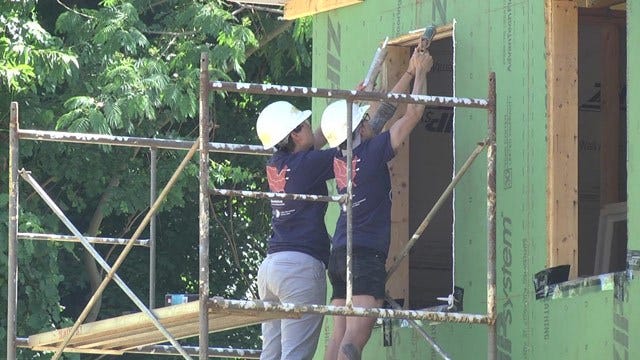 June 4, 2019 – Charlottesville, VA
Bike & Build Stop in Charlottesville, Breaks Ground on Affordable Housing
A Charlottesville affordable housing community is getting a boost from a group of volunteers pedaling their way across the country.
On Tuesday, volunteers from the nonprofit Bike & Build helped members of Habitat for Humanity build affordable housing units in Charlottesville's Harmony Ridge neighborhood…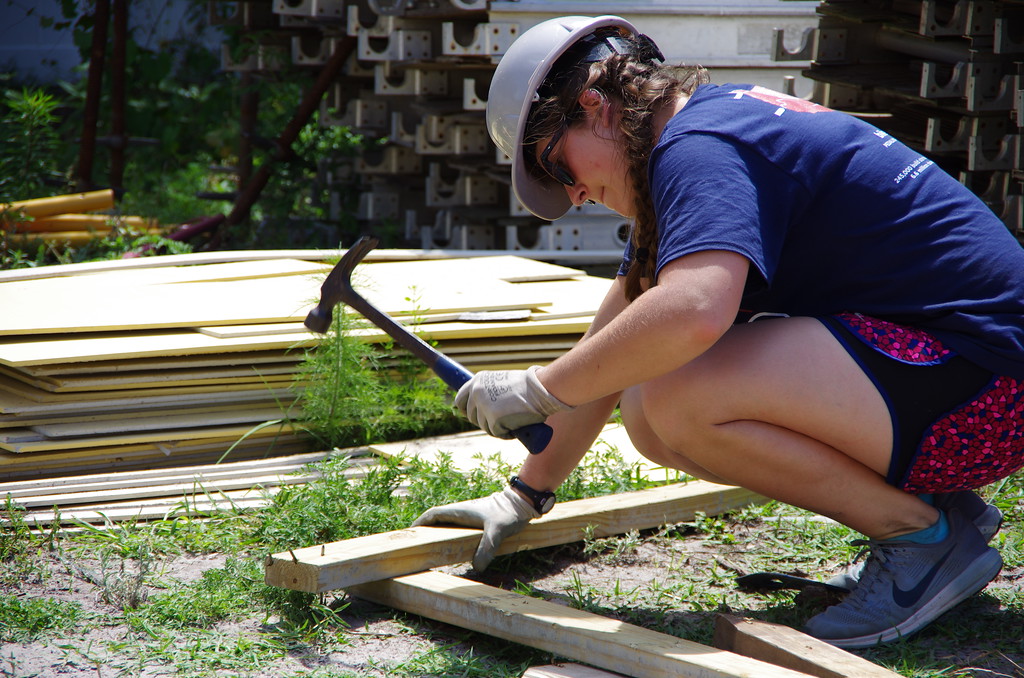 May 14, 2019 – Jacksonville Beach, FL
Pedaling for affordable housing in Jacksonville Beach
A thirst for outdoor adventure and a desire to help others brought 20 college-age bicyclists to the Beaches, where they launched a 2,774-mile cross-country journey while building affordable housing as they pedal through communities from the East to West Coast.
"It's a lot of work but it's the best time of your life," said Meg Lyczak, 21, of Keene, N.H., who is among the Bike & Build riders helping Beaches Habitat for Humanity with some of its home building projects…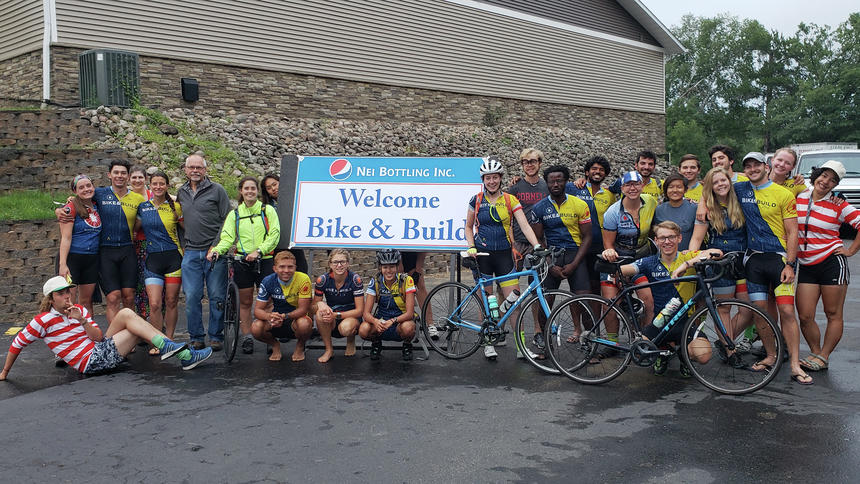 Bike and Build riders pass through Bemidji
During the extended ride, Bike and Build participants meet with locals, give presentations related to housing, and build affordable homes with local housing groups, according to a press release. The funds from the group's events are used to finance affordable housing projects. For more information…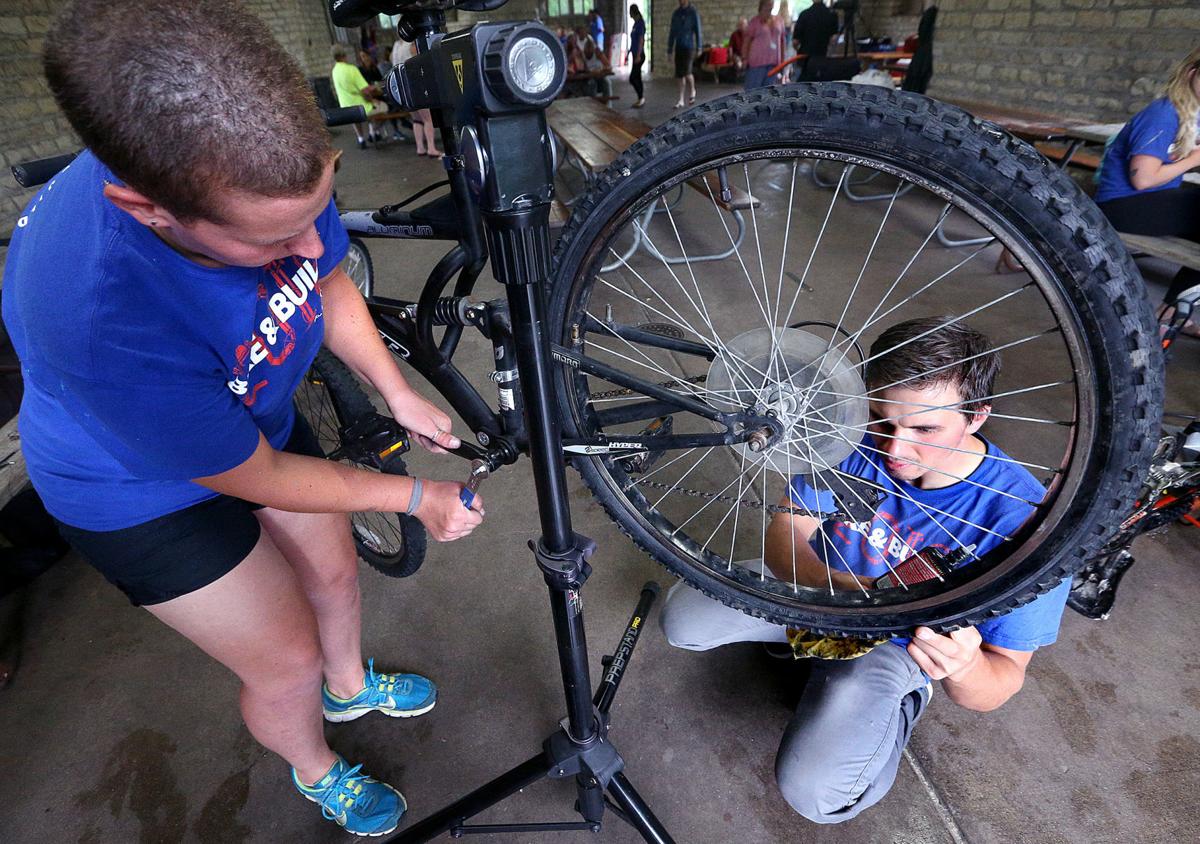 July 15, 2018 – La Crosse, WI
Bike and Build group makes cross country stop in La Crosse
Typically, riders in the Bike and Build program stay overnight with host families, and the Warming Center provided the group's sole overnight immersive experience during their 14-week ride cross country to promote affordable housing.
"Sleeping beside a stranger …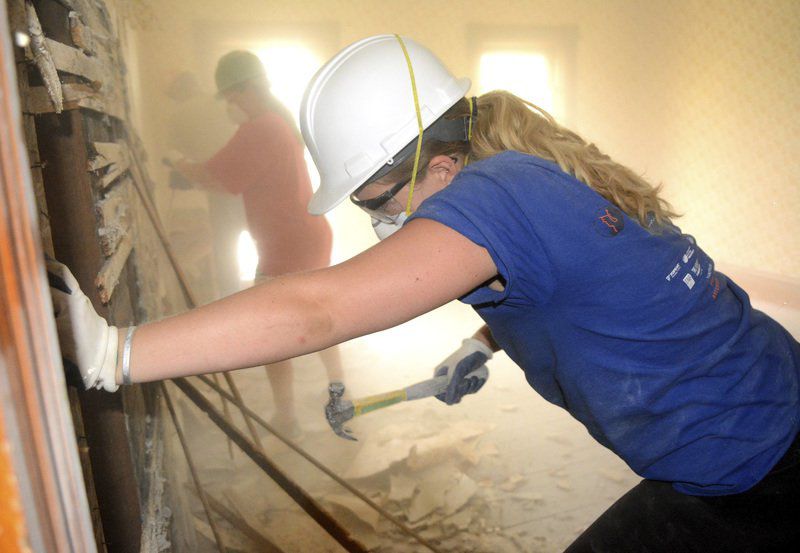 Jun 27, 2018 – Ashtabula, Ohio
Bike and Build riders stop in Ashtabula to work on homes
The Bike and Build riders chose to stop in Ashtabula after hearing about the city's Habitat for Humanity projects.
Habitat for Humanity is a nonprofit organization working locally and in nearly 1,400 communities across the United States and in 70 countries around the world…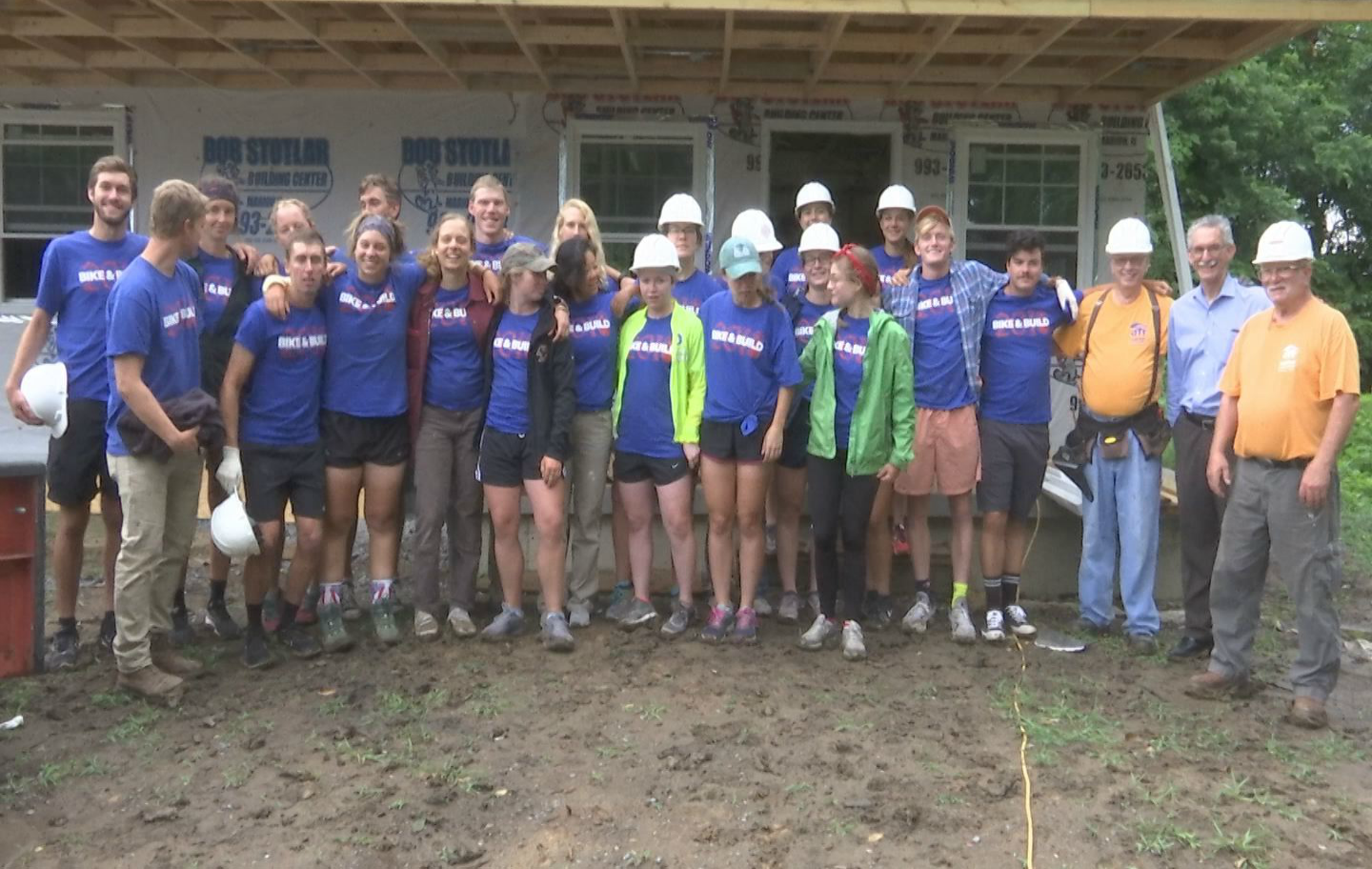 Cyclist group helps build affordable housing in Marion, IL
The construction chairman and supervisor for Williamson County Habitat for Humanity, Dan Boner, said the house the group worked on Friday is more than a home. It's a second chance at life.
"There is nothing like seeing the look on the faces of these people when you turn the keys over to them…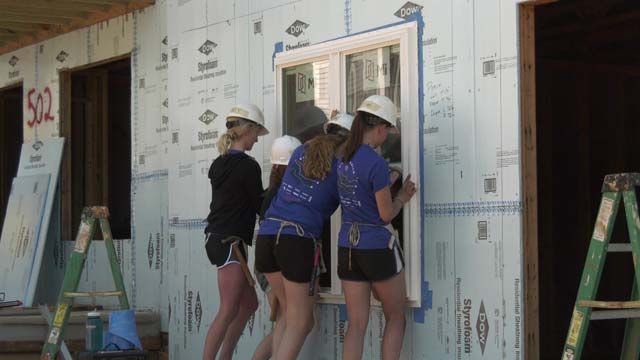 Jun 18, 2018 – Charlottesville, Va
Bike and Build Riders Stop in Charlottesville to Work on Lochlyn Hill Homes
"Usually the crews are not as in shape as a bunch of people that are biking cross-country," says Ken Jollofsky of Habitat for Humanity.
"It's not a job for them," says Jollofsky. "It's something they feel really strongly about. Of course…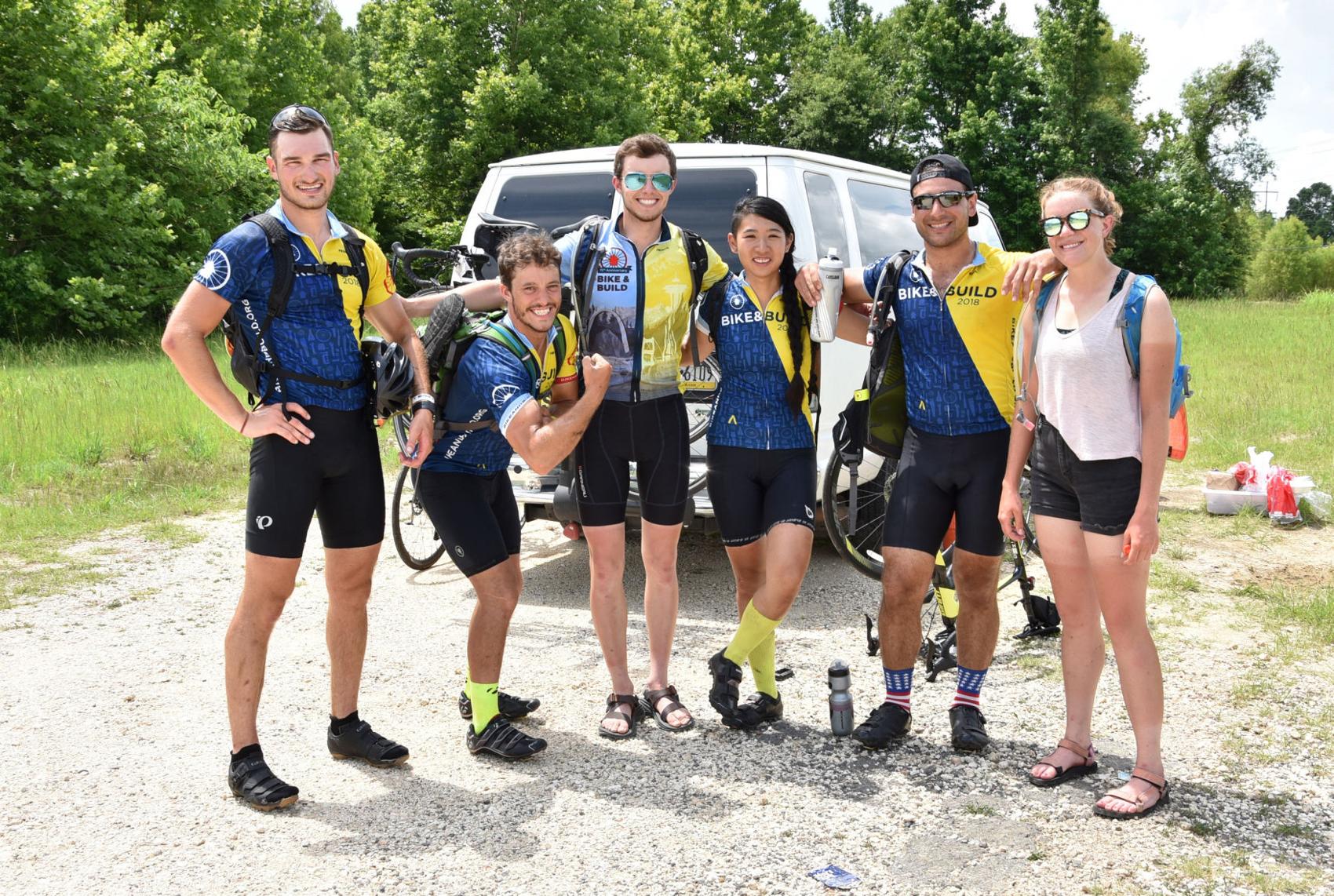 JUN 6, 2018 – Port Hudson, LA
Cross-country cyclists stop at Port Hudson
They have different hosts throughout their journey, including churches, centers and warehouses, and they sometimes camp out. Some people cook for them, others buy them food, and they keep plenty of peanut butter and jelly or jam along with bread, spinach, granola bars and…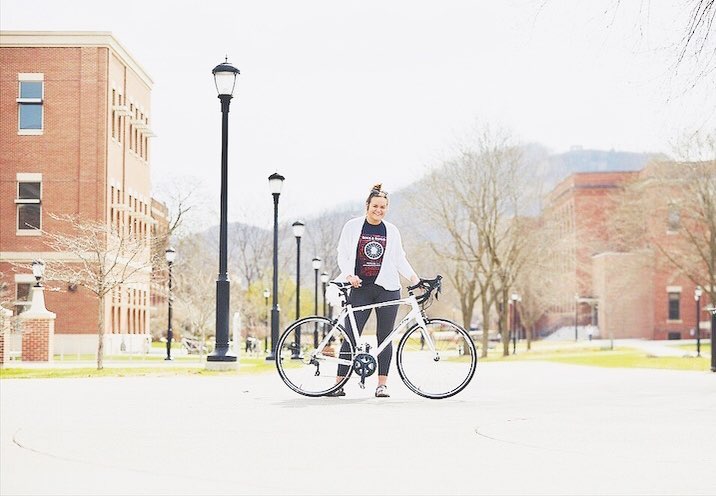 May 17, 2018 – La Crosse, WI
UWL Grad, Juzwik, treks across country for Bike and Build
Juzwik shared, "Without a stable, affordable place to live families are forced to give up other necessities. By providing a home, all other things come easier. Families can afford to put food on the table, get health insurance, and so may other basic needs."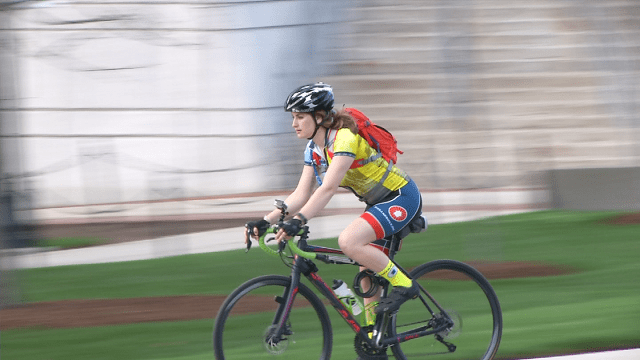 May 14, 2018 – Storrs, CT
Woman to bike cross country for affordable housing
In the simplest terms, Albert wants people to feel loved, just as she does. She's aware of the privileges that have allowed her to thrive and wants to use them to help others.
Albert believes strongly in the importance of a home — not just a building with four walls and a ceiling — but a place where one can be comfortable, feel loved, and know that they belong.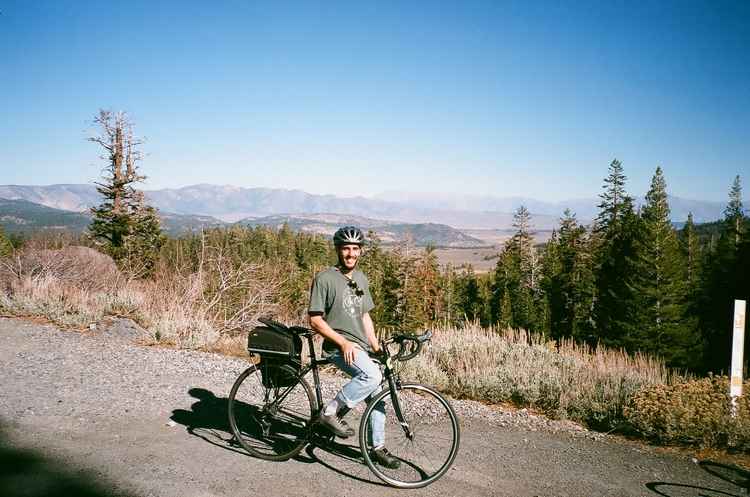 Wyomissing grad organizes cross-country bike trip to raise awareness for affordable housing
After graduating from Wyomissing High School and moving to San Diego for college, Greg Brown began having moments of clarity and a deeper appreciation for his childhood years.
"Growing up in the way that I did, I didn't realize…
Submit A Story
Have a story to share or want to contact Bike & Build for an interview?
Email Us Your Story