2019 Annual Report
A Letter from Staff & Board
Another year of biking and building, of tailwinds and mountains, of sunrises and chamois butt'r has concluded.
We'd like to thank our riders, leaders, hosts, donors, build partners, sponsors, and members of the community for all of your support in 2019. Without you our ability to impact the affordable housing landscape across the country would not be possible. In 2019, our teams continued spreading joy, passion, and dedication for affordable housing for countless miles, in hundreds of towns and cities, and with countless communities.
This past summer our teams had a tremendous impact on the affordable housing cause, granting $109,950 to 201 organizations across the United States. We celebrated Bike & Build's 100th cross-country route with CUS'19 as they dipped their wheels in the Pacific Ocean. Affordable Housing Days were established to grow our education and advocacy around affordable housing - spending these days diving deep into housing, and inviting folks in to speak about how their communities are addressing the crisis and implementing solutions. In addition to our 3 cross-country routes and Drift West, we piloted one new alumni ride to reconnect and engage alumni through some good ole biking and building around the Bay Area.
It has been a wonderful year; full of growth, change, and appreciation. We are excited to get back on the road and continue pedaling for affordable housing.
Please refer to the "2020 and Beyond" portion of this report to learn more about Bike & Build's response to COVID-19 and our alternative 2020 summer programming.
In spandex,
Bike & Build's Staff & Board

What We Do
Bike & Build engages young adults in service-oriented cycling trips to raise money and awareness for the affordable housing cause.
It is a once-in-a-lifetime experience that fosters a sustained connection to community. We advocate for the need for affordable housing in thousands of communities across the country.
Mission:
Through service-oriented cycling trips, Bike & Build benefits affordable housing and empowers young adults for a lifetime of service and civic engagement.
Vision:
We envision future generations who are committed to a lifetime of civic engagement and who inspire individuals and communities to create fair, decent housing for all.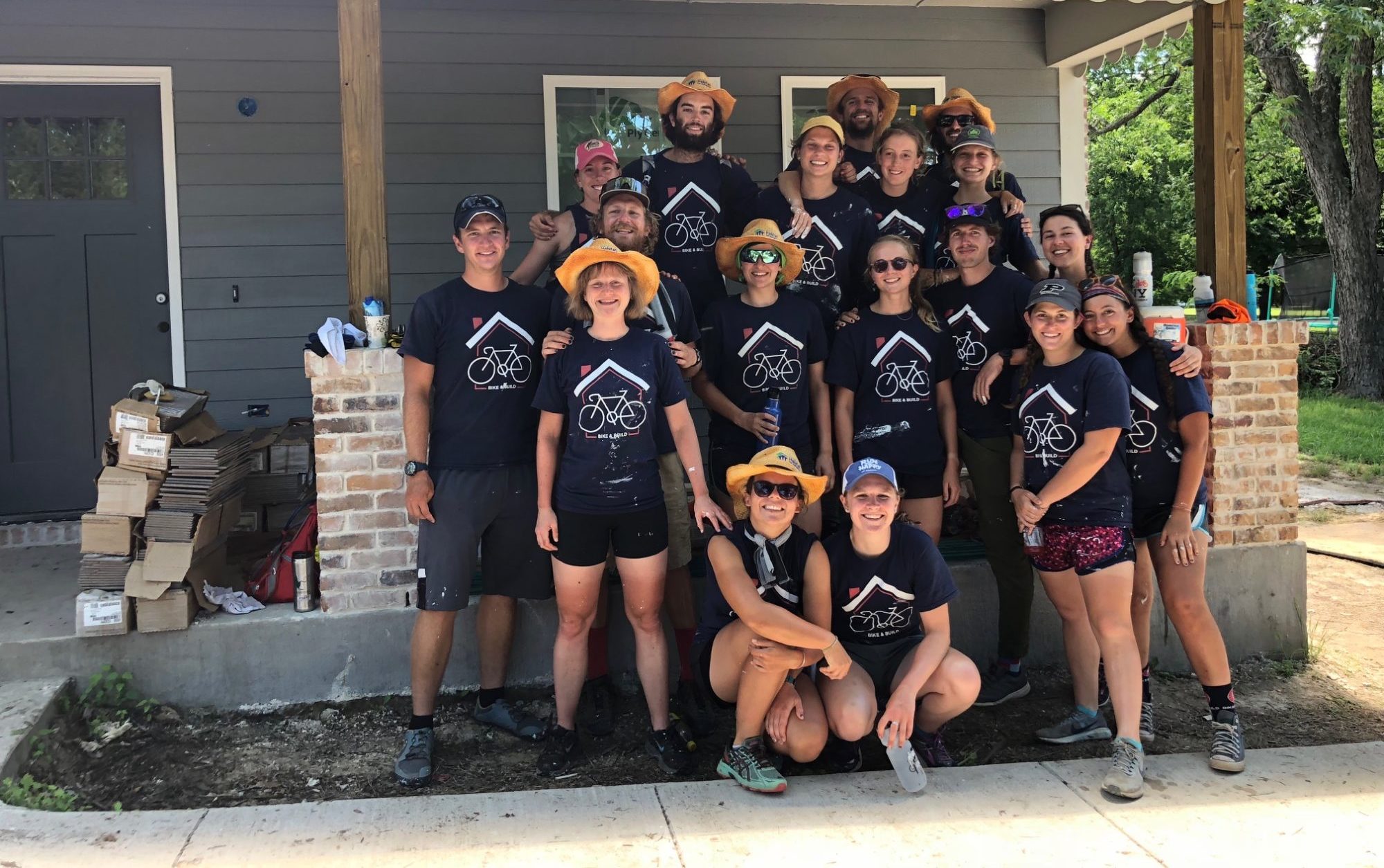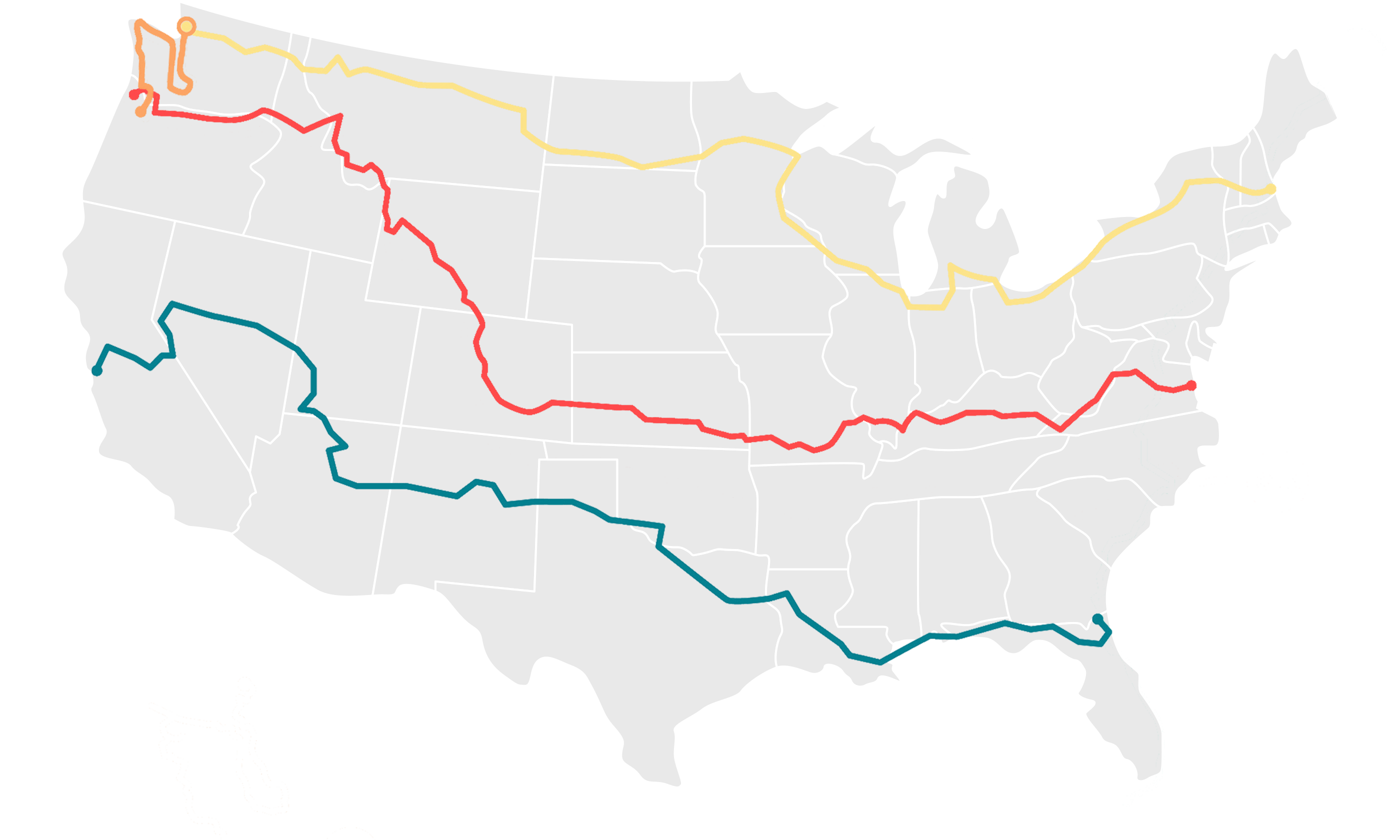 We Rode 3 Cross-Country Routes + 1 Regional Route
Southern United States
Central United States
Northern United States
Drift West
Leader Spotlight: Celete Kato!
"We're all given platforms and have social circles that we influence, I wanted to use mine to tell the story that a young, black woman who doesn't look like your typical cyclist can indeed ride a bike across the country and can spread the word about our current housing crisis along the way."

Celete Kato

CUS'19 Leader
Our 5 Highest Fundraisers!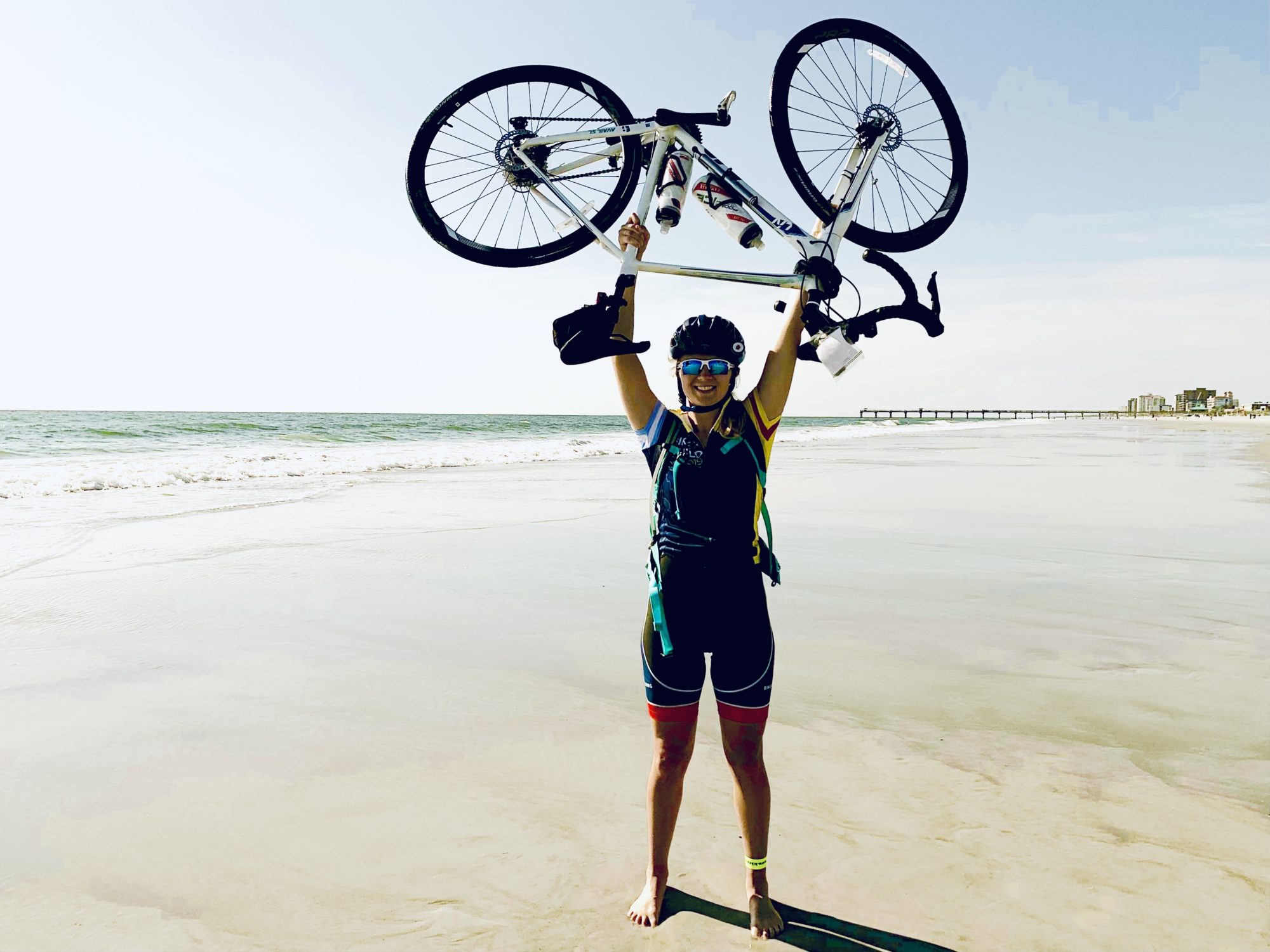 Casey Kovarik, SUS
$12,138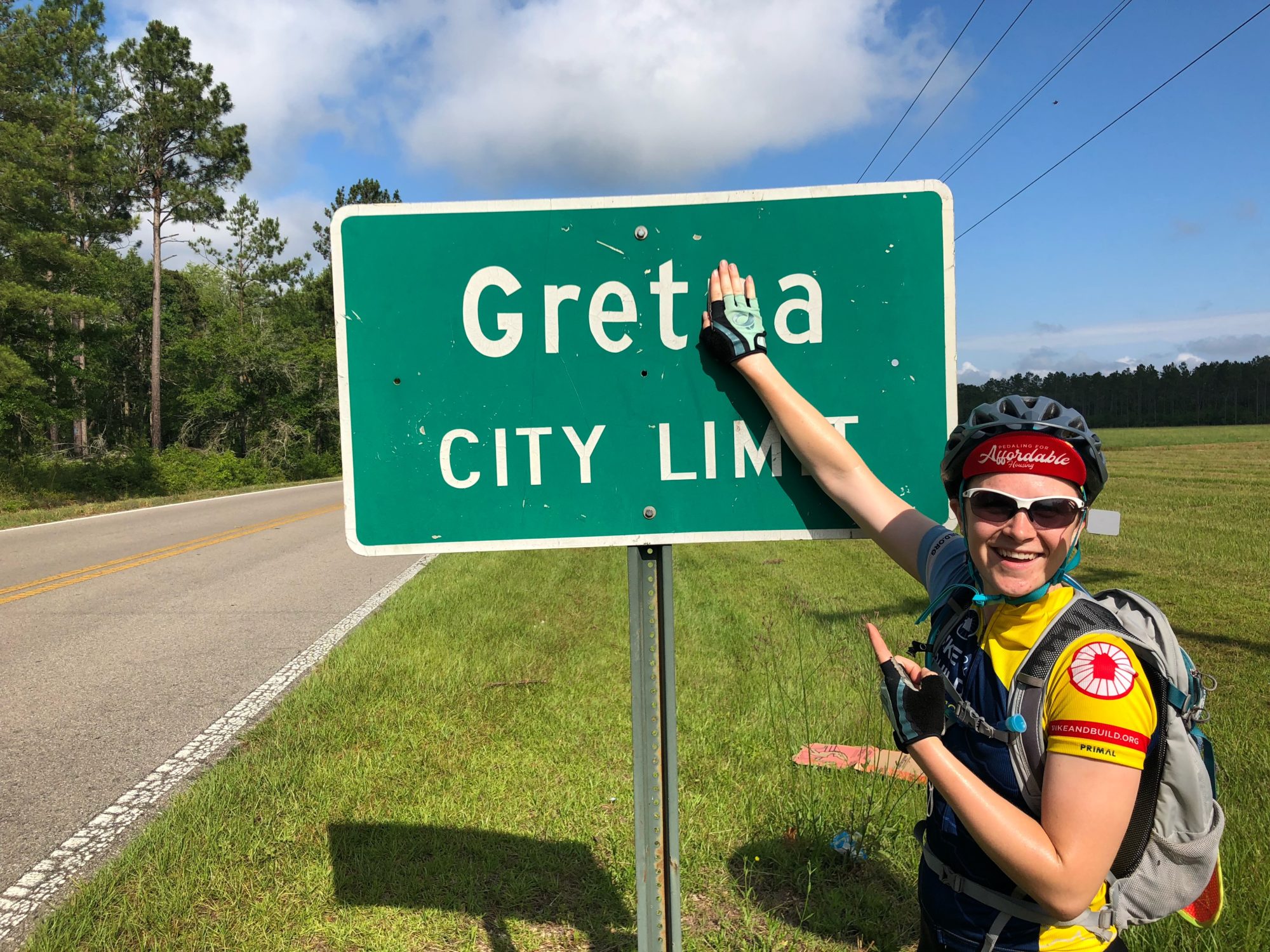 Greta Tjeltveit, SUS
$8,264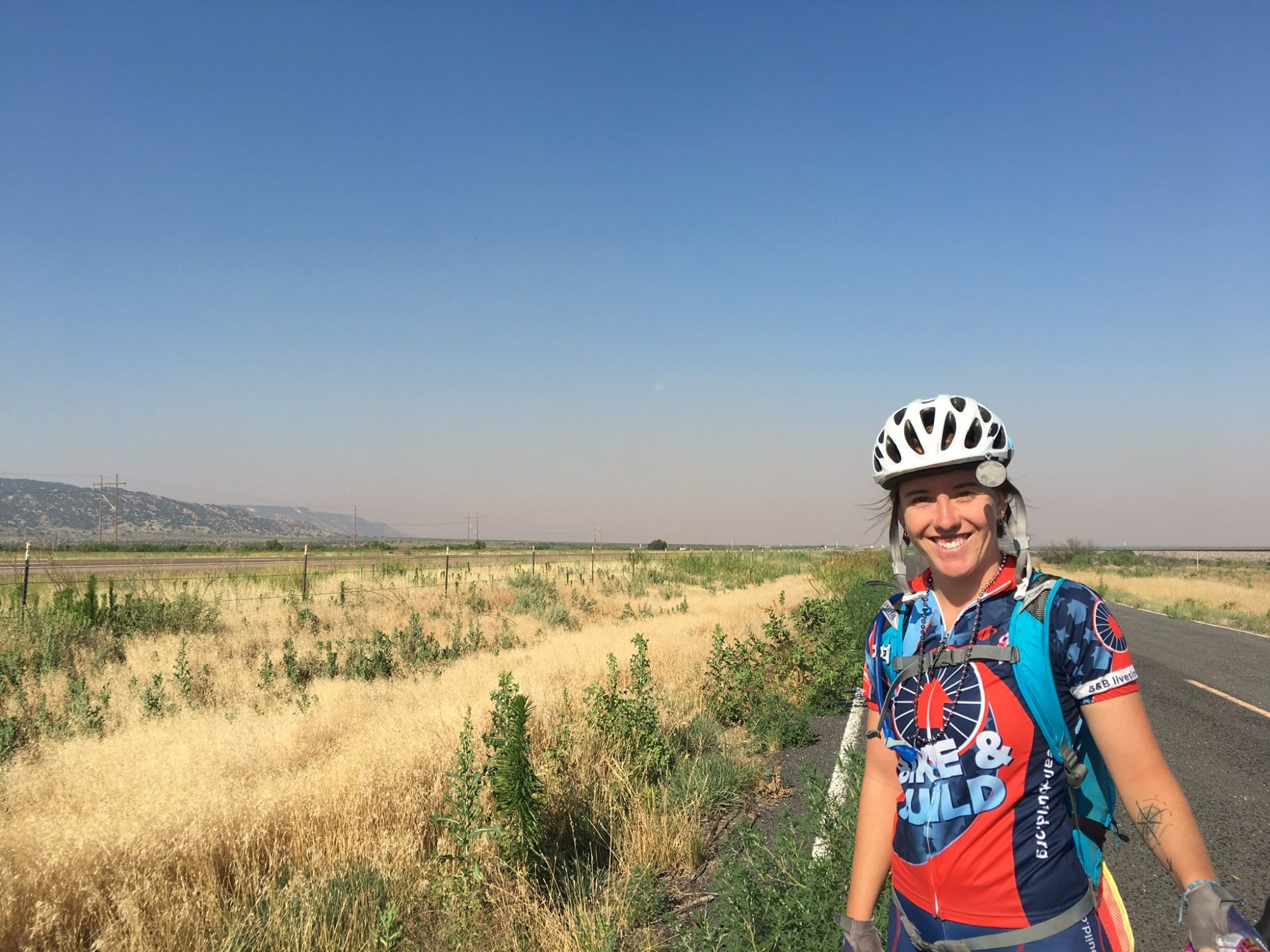 Miranda Krueger, SUS
$6,959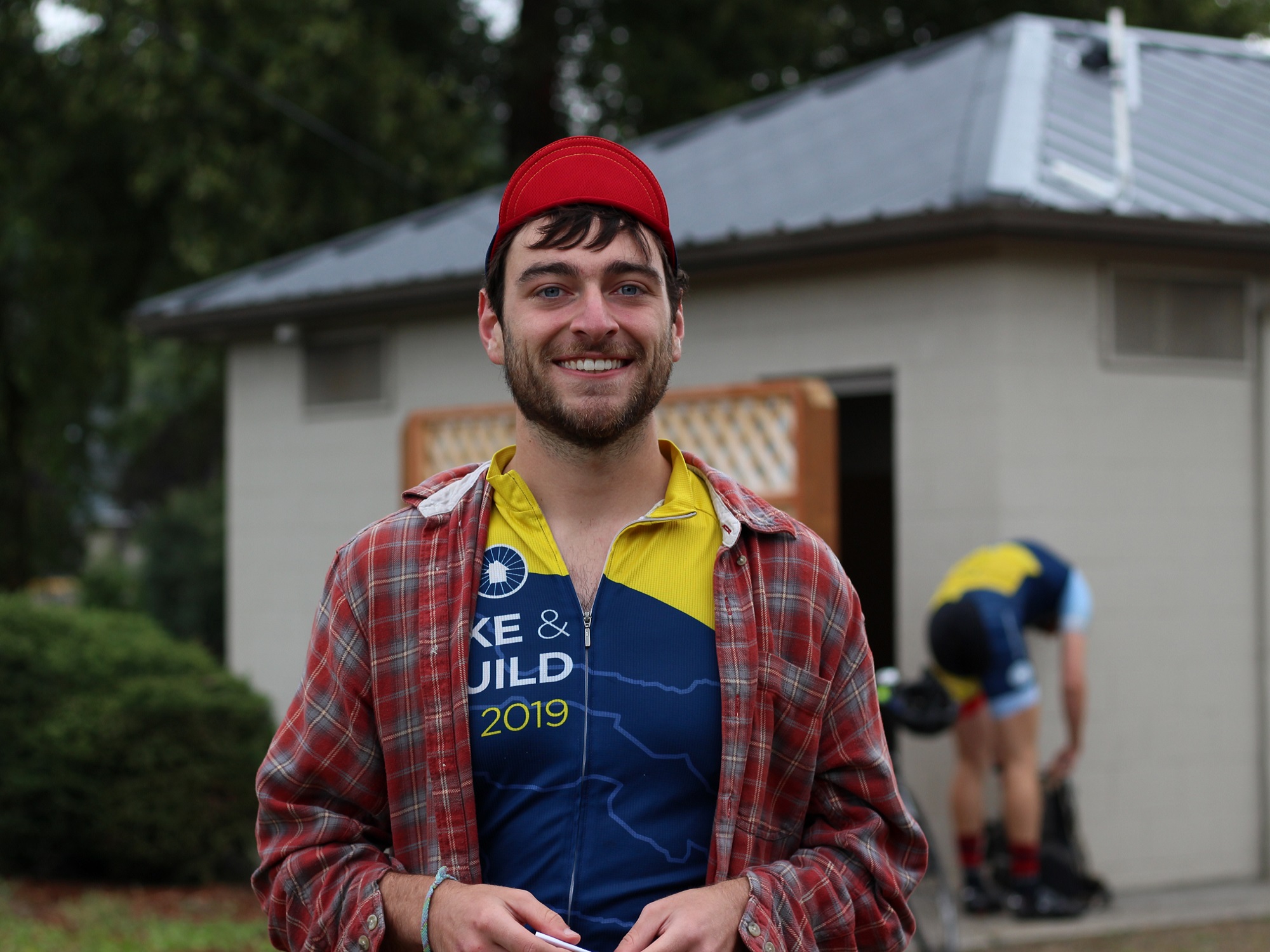 Henry Courchaine, CUS
$6,731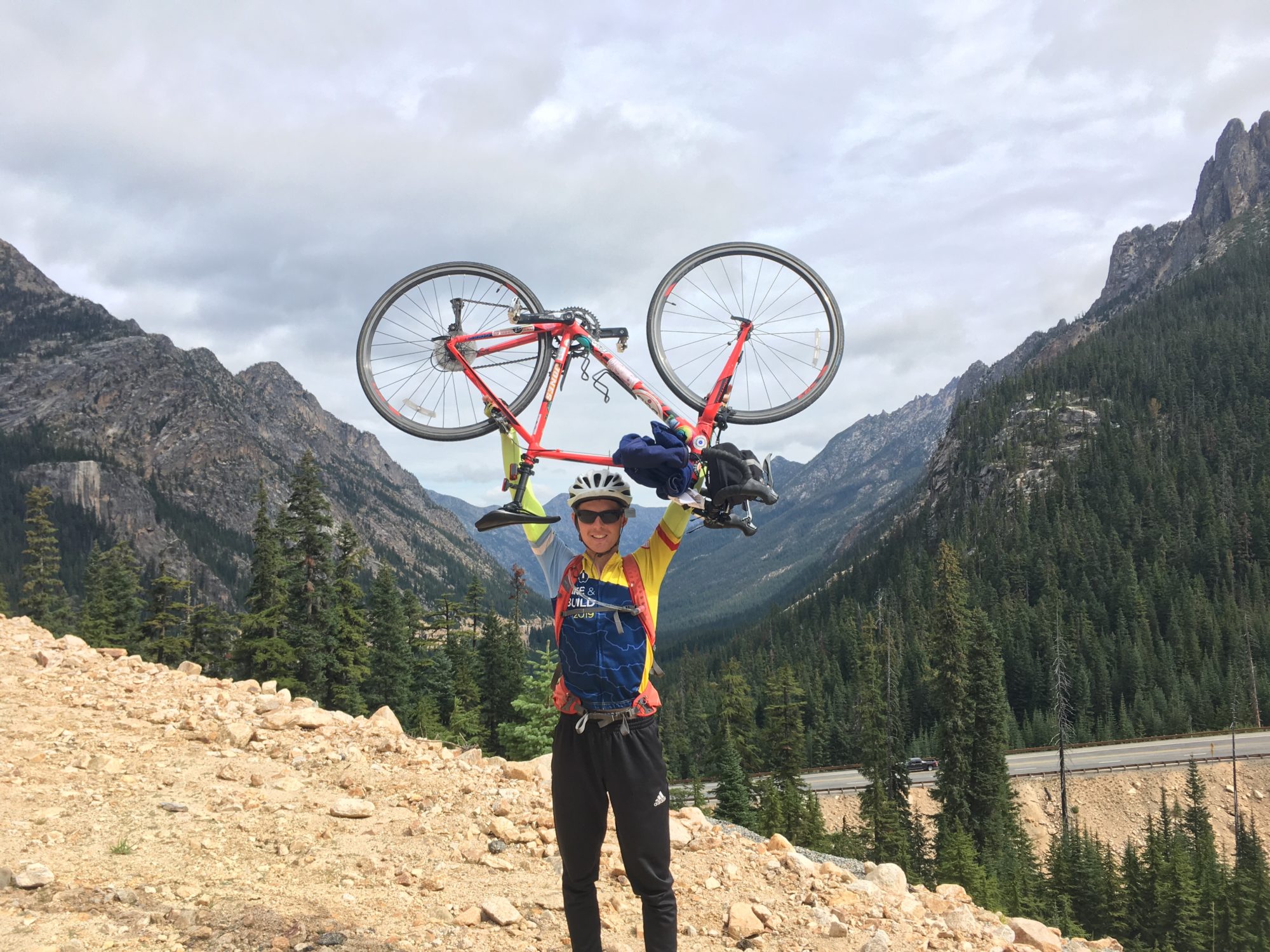 Jake Robbennolt, NUS
$6,525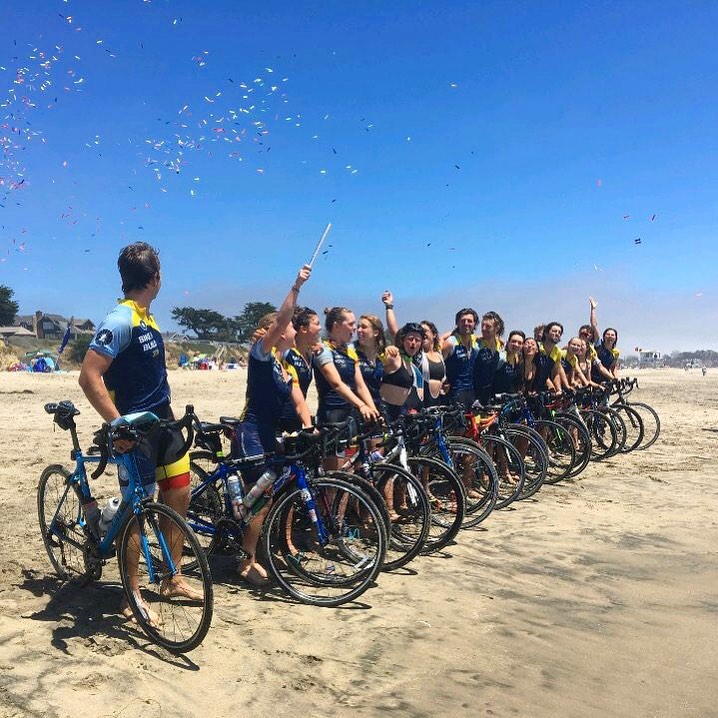 We Awarded
It has been such a privilege to see our scholarship program grow over the past few years with the generous support of a handful of alumni and their families. In 2019 we received another unbelievable gift to our scholarship program, ensuring scholarships for riders for years to come. Thank you!
Moving forward, we are excited to announce sliding scale scholarships. We want to work with folks to meet them where they're at and break down any barriers participants may face in joining a life changing summer with Bike & Build. 
We Introduced 1 New Alumni Ride -
Drift Cal!
In August, 21 alumni + friends met in Berkeley, CA to begin a week-long ride through the Bay Area. We worked for 2 days with Youth Spirit Artworks on their tiny home blitz build for youth exiting the foster care system. 
The team rolled through San Jose, then to Santa Cruz where we built with Habitat for Humanity of Monterey Bay. From there we headed north on the Pacific Coast Highway to Half Moon Bay and up to San Francisco. 
A truly dreamy ride, hugging the coast and visiting historical wheel dip spots – we can't wait to explore more alumni ride locations in the coming year.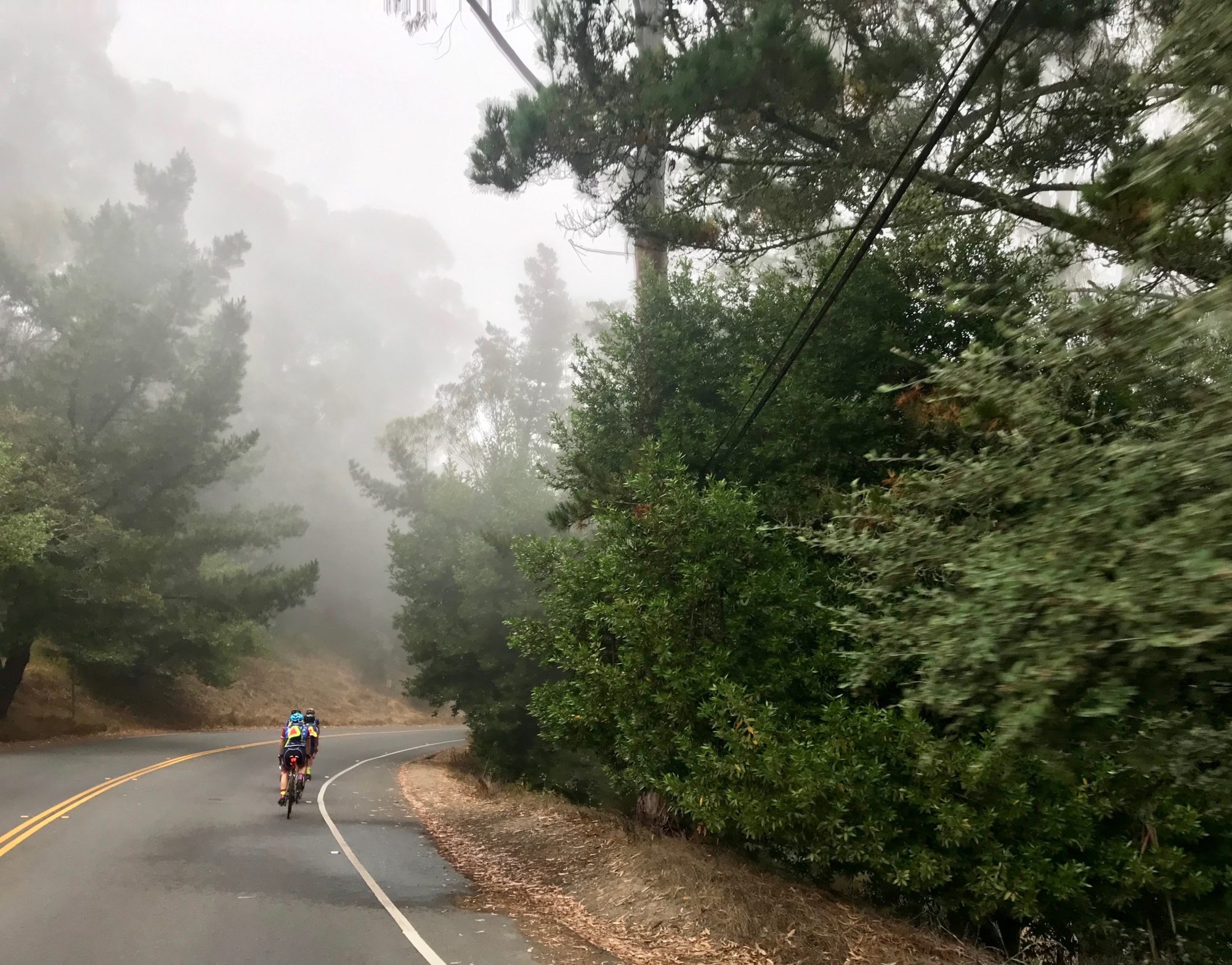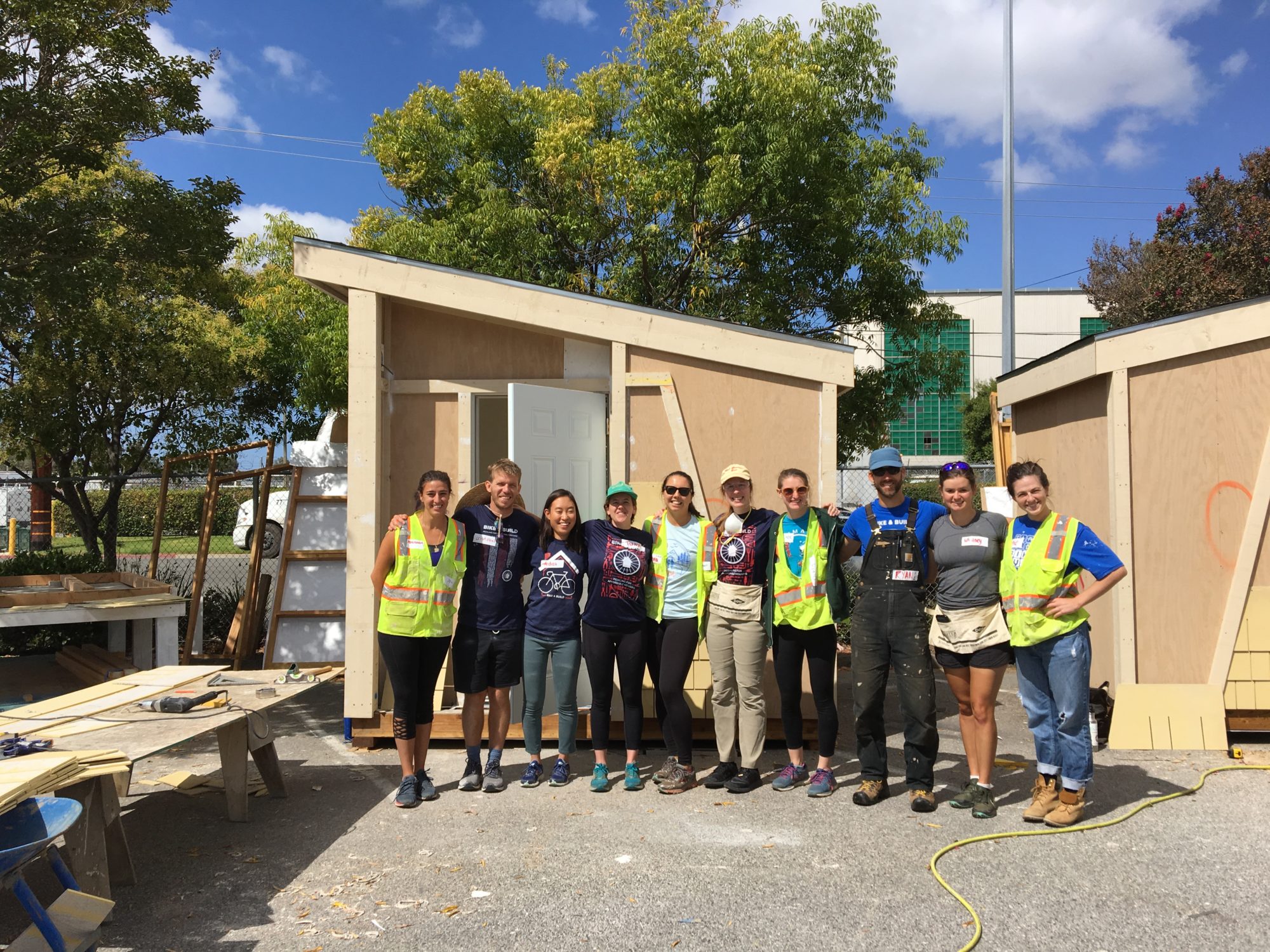 We Hosted a National Build Day!
On September 28th, over 100 alumni in 13 different cities volunteered with different affordable housing organizations across the country! The day was filled with Bike & Build feels as folks gathered to work together in their communities to build affordable homes and connect with other alumni in their area.   
Stay tuned for information about National Build Day 2020.
Grantee Spotlight: Sawhorse Revolution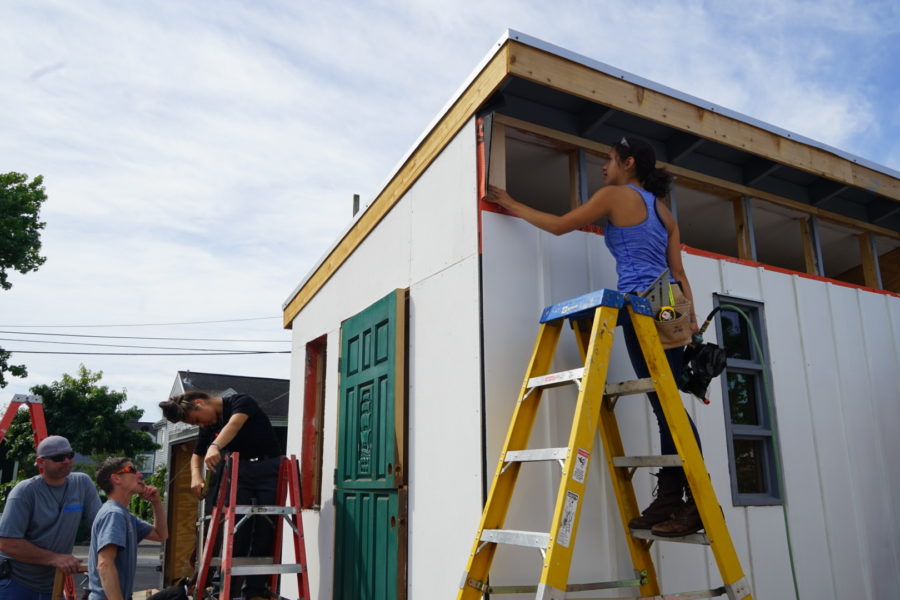 Sawhorse Revolution, Grant Recipient of Drift West 2019 Sawhorse Revolution, based in Seattle, teaches high school students carpentry and design through inspiring community projects. Since…
We Moved our Office to South Philly!
In October, HQ moved to the BOK Building in South Philly! BOK is an old high school building that has been converted into spaces for small businesses, nonprofits, makers, and beyond. We love our new classroom tucked between artists and makers, with the smell of fresh baked bread wafting from the bakery down the hall. 
As they say, "if you go to BOK you'll be okay."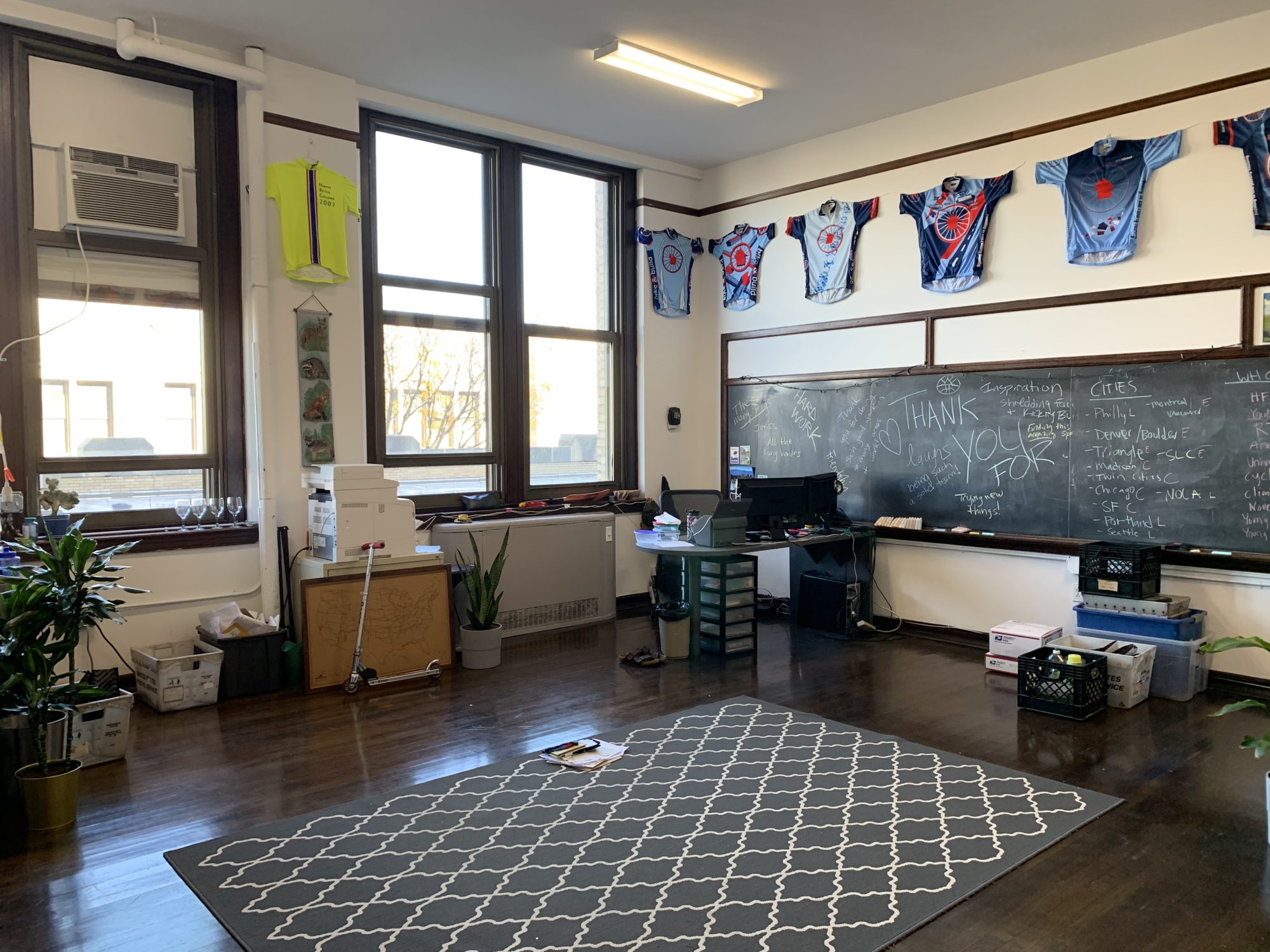 We ran 431.9 miles for affordable housing
Colfax Marathon
Last May, 10 alumni met up in beautiful Denver, CO to run the Colfax Marathon. 170.3 miles were run and $5,366 were raised in the name of affordable housing. Congrats to Emily Frost, Jordan Crawford, and Matt Gleason for each running their first full marathon! We can't wait to do it again this coming May.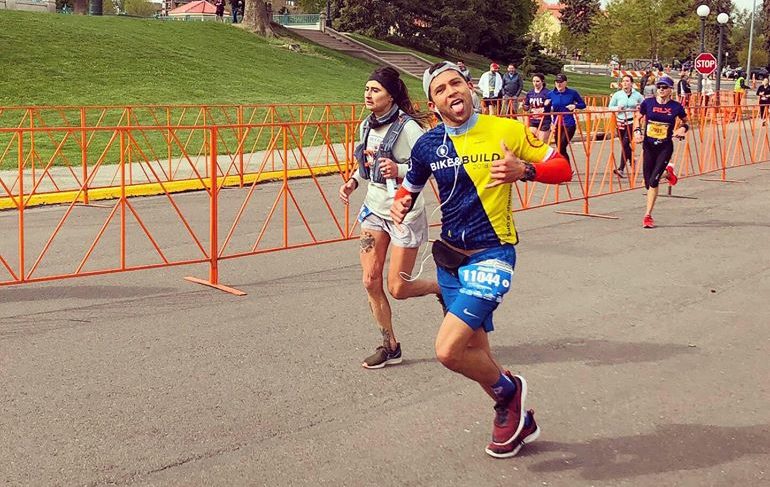 Philly Marathon
In November, Team Bike & Build ran 261.6 miles through our favorite city! 17 alumni met in the city of brotherly love to run for affordable housing. Huge shout out to each runner, with special kudos to George Gannon, Jordan Crawford, and Paige Yannity for running the full marathon!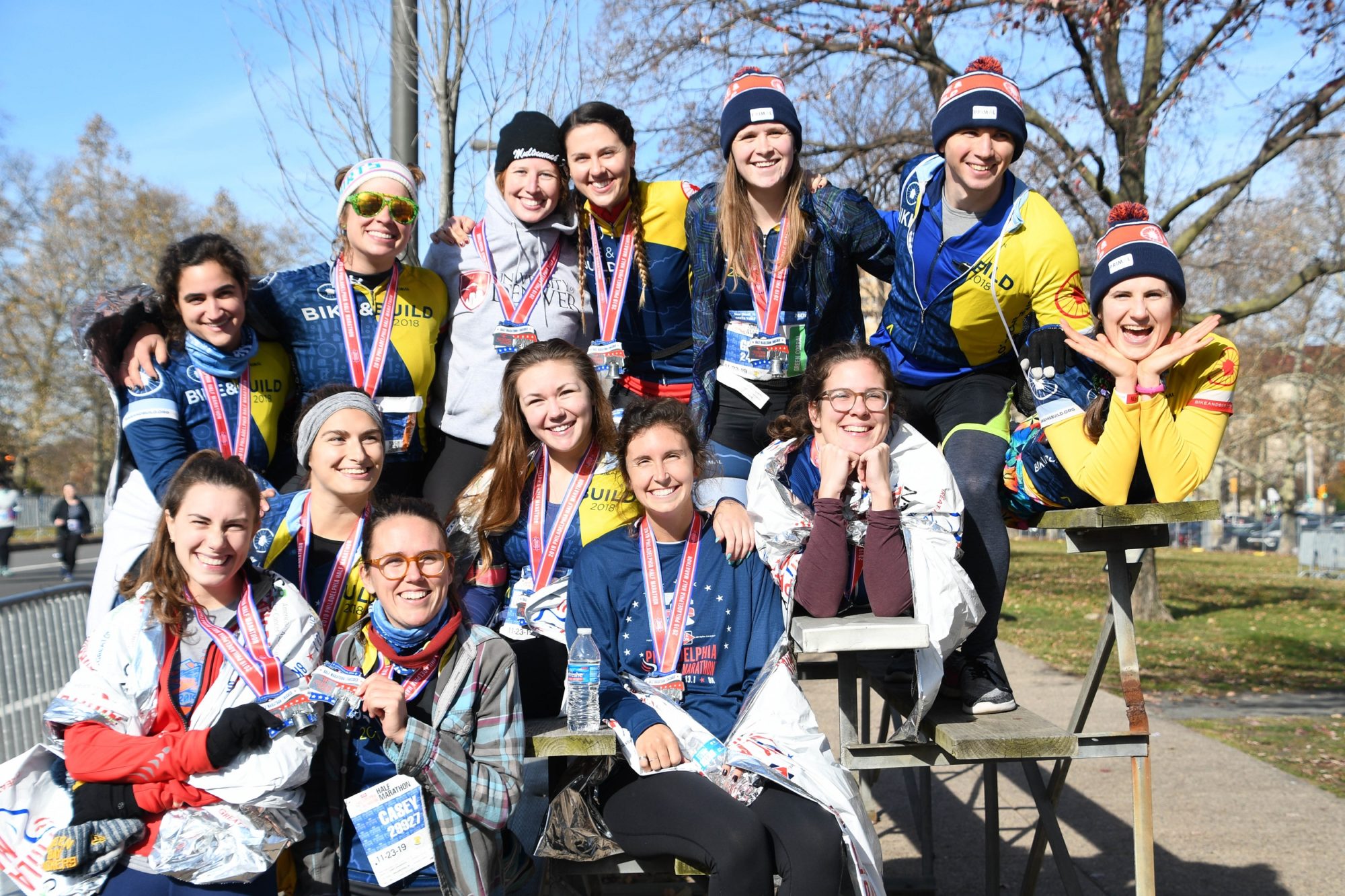 2020 and Beyond
It is important to note that Bike & Build has made the tough decision to cancel our 2020 cross-country rides. Due to the pandemic, we are unable to safely send our teams out across the country to build affordable homes. We hold the safety of our teams, hosts, partners, and folks we meet along the way as our top priority.
While this is the first summer in 18 years we will not be pedaling across the US for affordable housing, we are continuing our dedication to our mission through alternative programming.
Learn more about our 2020 alternative summer!
While this isn't the summer anyone was expecting, we are excited about our alternative programming in regards to building community, empowering young adults, and encouraging advocacy and education surrounding affordable housing. Our commitment to affordable housing remains as strong as ever. To that end, while we won't be pedaling from build site to build site this coming summer, we will be working hard to strengthen our educational and advocacy aspects of our programming.
Although it feels as though we are hitting the pause button in many ways; as a staff and board we are going with the flow and welcoming this unexpected summer with open arms. Our work is not done. We do not stop here. COVID-19 will impact housing for years to come. We are dedicated to pushing onward and getting back out on the road, pedaling for affordable housing, and providing hands on service as soon as we safely can do so.
We are very proud of our history, having granted nearly $7 million to affordable housing organizations since 2003, and we are committed to positively impacting communities across the country for years to come.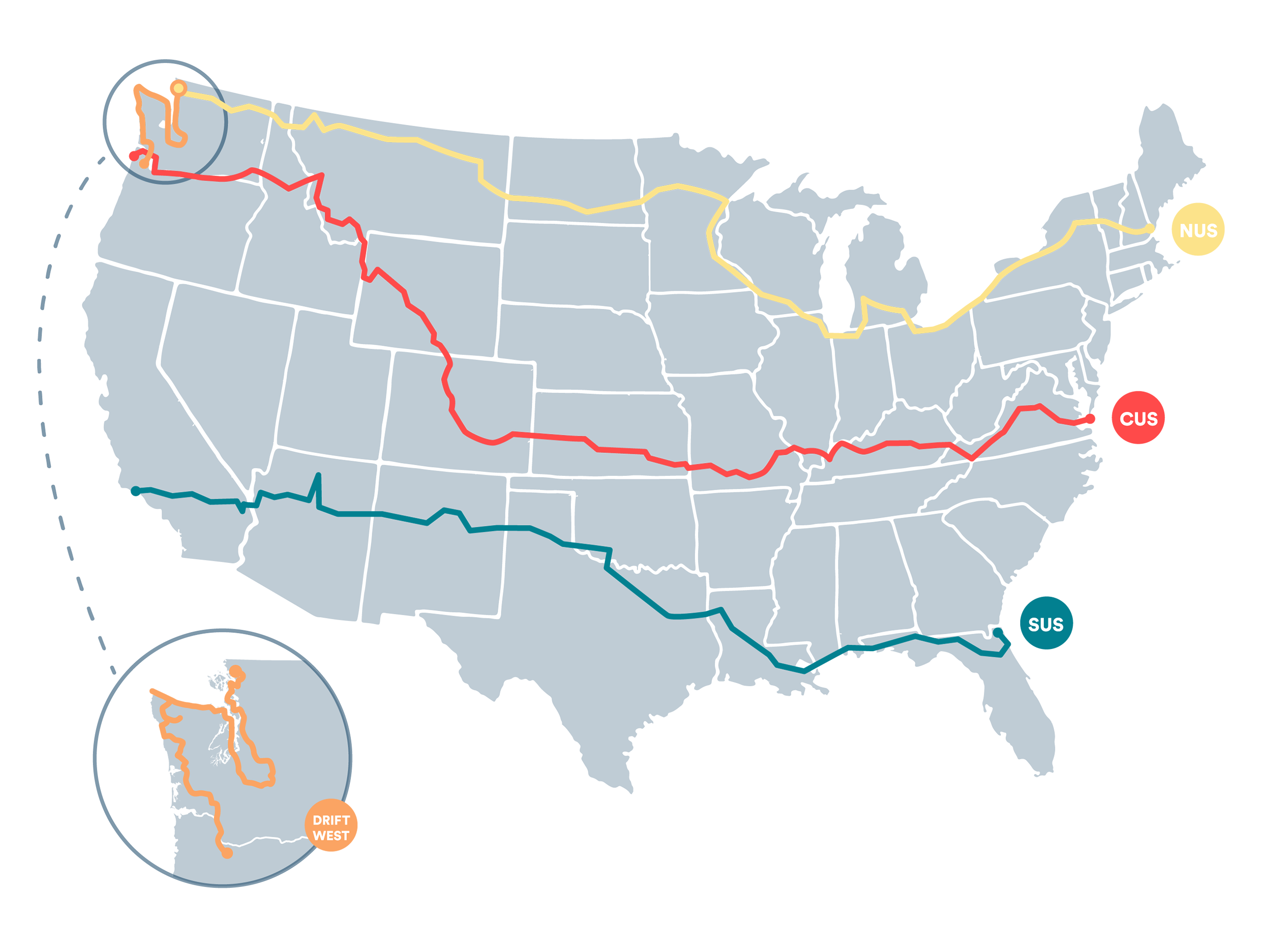 Our 2019 Board of Directors
Danny McGee (Chair)
Beth Haley (Secretary)
Dylan Maguire (Treasurer)
Skip Burns
Brian Wegner
Emily Hittner
Jack Gross
Janette Chien
RB Brown
Andrew Schneider
Ryan Lockman
Marina Cotarelo
Thank you to our sponsors
We'd like to give a huge thanks to our partners who helped make 2019 a wonderful year.
Special thanks to GM for sponsoring our safety programming! GM wrapped all of our support vans in bright, anti-distracted driving messaging and covered costs for all other aspects of our safety protocols and cycling advocacy.
Another special shout out to Bontrager for their continued support of our safety programming with the Bontrager Flare R and the Ion 200 RT bike lights! These daylight-visible lights can be seen from up to 2 kilometers away, and we simply love them.
And finally thank you to Chamois Butt'r! They were huge cheerleaders for our teams this past summer while keeping everyone lubed up and ready to go!