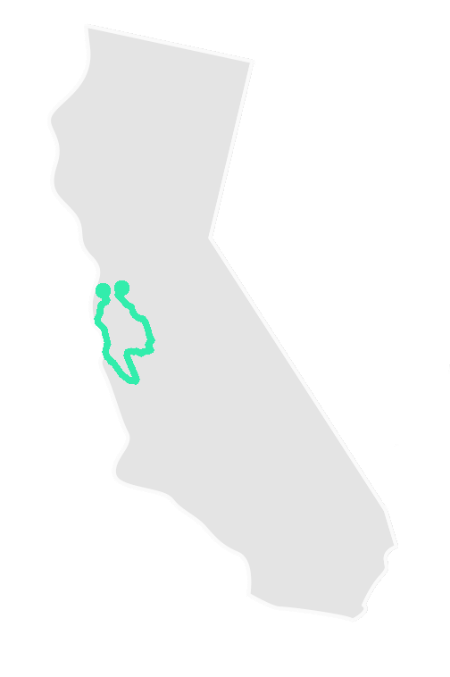 Drift Cal
Aug 16th – Aug 23rd
Looking to reignite your old flame that is Bike & Build? Come spend a week with us in California this August to don your 'dex, swing a hammer, and reacquaint yourself with an organization that you love.
Beginning in Oakland, CA and ending in neighboring San Francisco, Drift Cal riders will spend 7 days on a Tour de Bay experiencing the varied landscapes that the San Francisco Bay Area has to offer. Redwoods and beaches, urban and remote, the team will enjoy 4 ride days through some of the most beautiful riding that the west coast has to offer. Paired with a 2-day build working to combat the East Bay's youth housing crisis and then traveling south to volunteer in Santa Cruz, it's bound to be a good time.
All riders must fundraise $700 to participate in Drift Cal, along with a $50 application fee. Applications are due June 15th!
Interested in learning more or reserving your spot?
Aug 20
Santa Cruz, CA
50 mi
Aug 22
Half Moon Bay, CA
52 mi
Aug 23
San Francisco, CA
38 mi